Interested in art sculptures? We encourage you to visit Buddha Park (aka Xieng Khuan) in Vientiane, Laos. Our initial thoughts when we walked on the Buddha Park premise was "Wow. Everything is a bit bizarre, yet interesting." Bunleau Sulilat created the concrete sculptures in 1958. If you're on the Thailand side (nearby the Laos-Thailand border and the Mekong River), you can visit Sulilat's other sculpture garden called Sala Keoku.
Most of the sculptures depicted Buddhism and Hinduism. We were impressed with the details in each of the sculptures. The pumpkin sculpture is well-known as it has three levels which depicts hell, heaven, and peace. What's intriguing about the sculpture is that walk around in each level to see smaller scaled sculptures based on the theme. You'll also see plenty of Buddhas and other gods throughout the park.
The park itself is not large and you can easily spend an hour wandering around. If you brought food for a lunch picnic, there are benches available nearby the entrance. The admission cost was 5000 kip ($0.60 USD) per person fee and 3000 kip ($.36 USD) camera fee.
Transportation
There are a few ways to get to Buddha Park:
Hire a tuk tuk for the day. The cost is $20-$25 USD for the tour.
Take public transportation. From the Central Bus Station,

catch the #14 bus to

Buddha Park. You'll 

pass the Thai-Lao Friendship Bridge and depart at the park. We opted for taking the bus due to the cheaper option (6000 kip/ $1.50 USD per person) and to experience the local ride. Enjoy views of the city as the ride was one hour each way and you may be standing for most of the ride. The bus fare payment was not collected right when you got on the bus, but halfway through the ride by one of the workers (not the driver).
Enter the world of Buddha Park in photos below: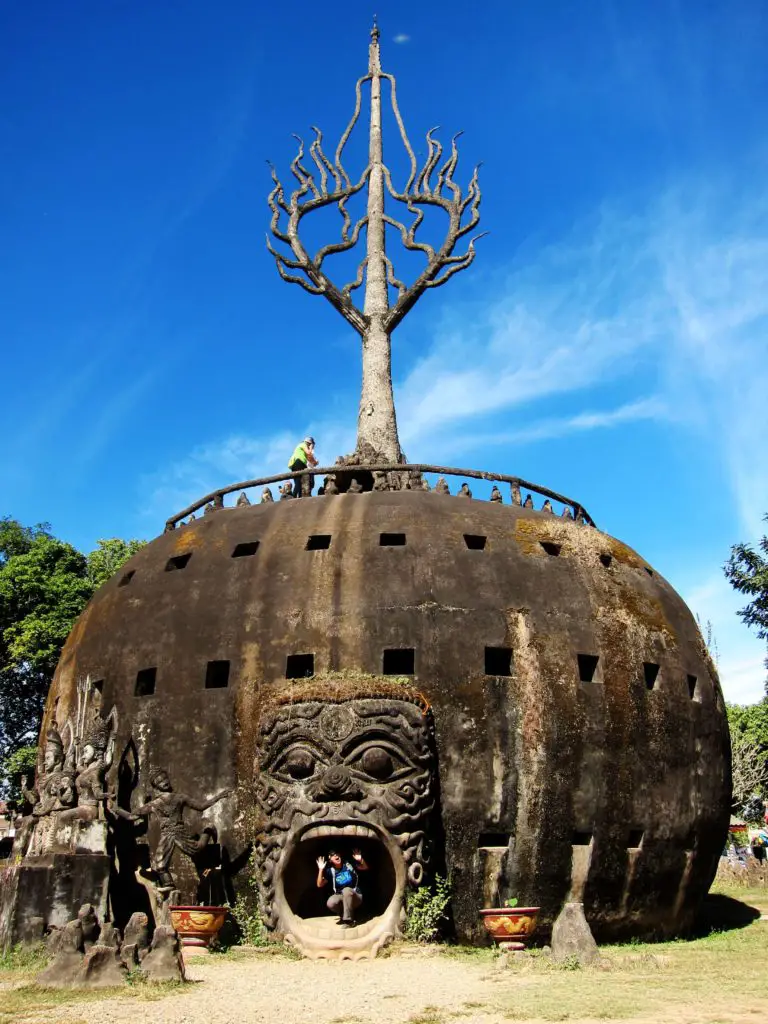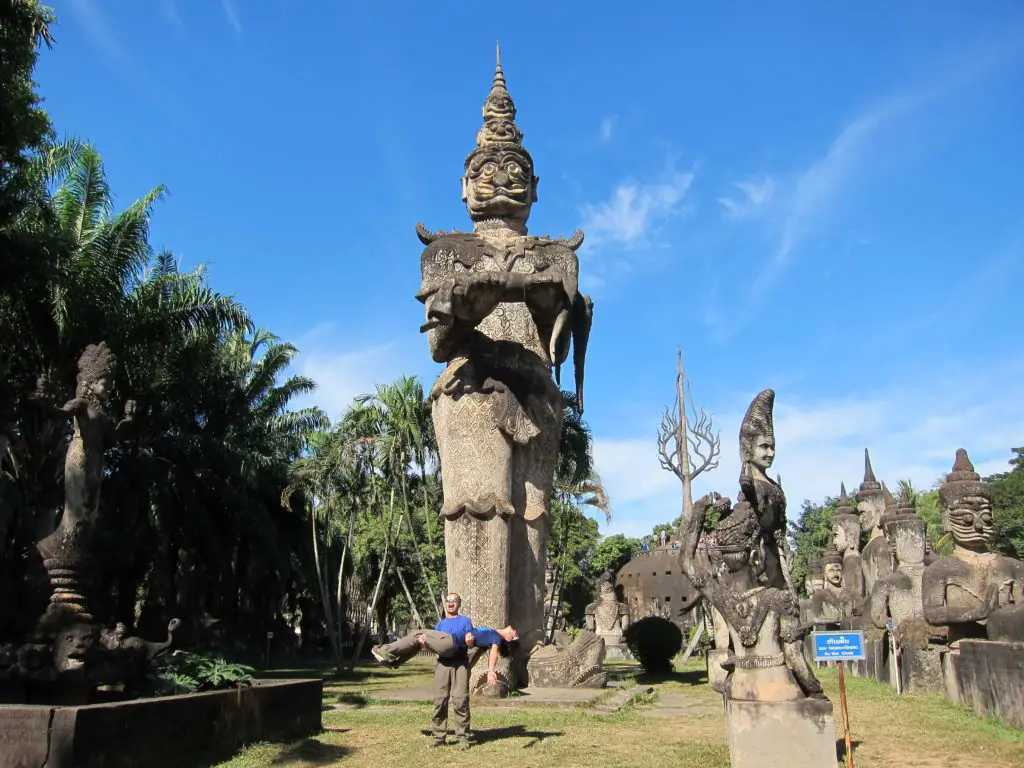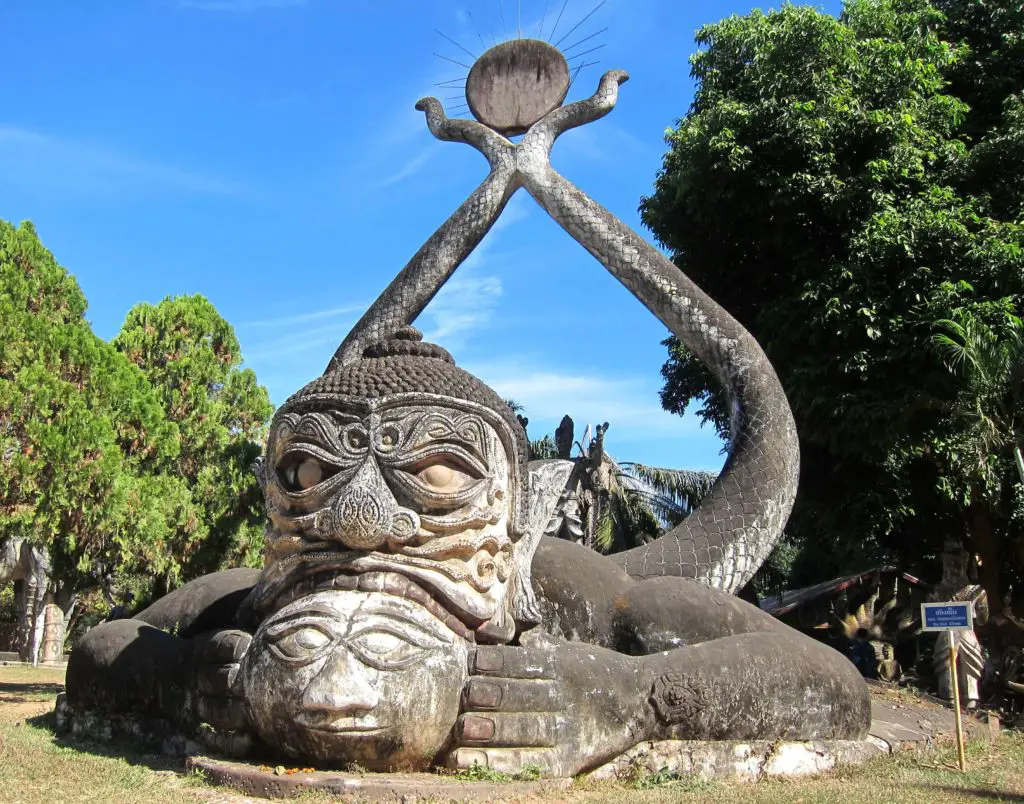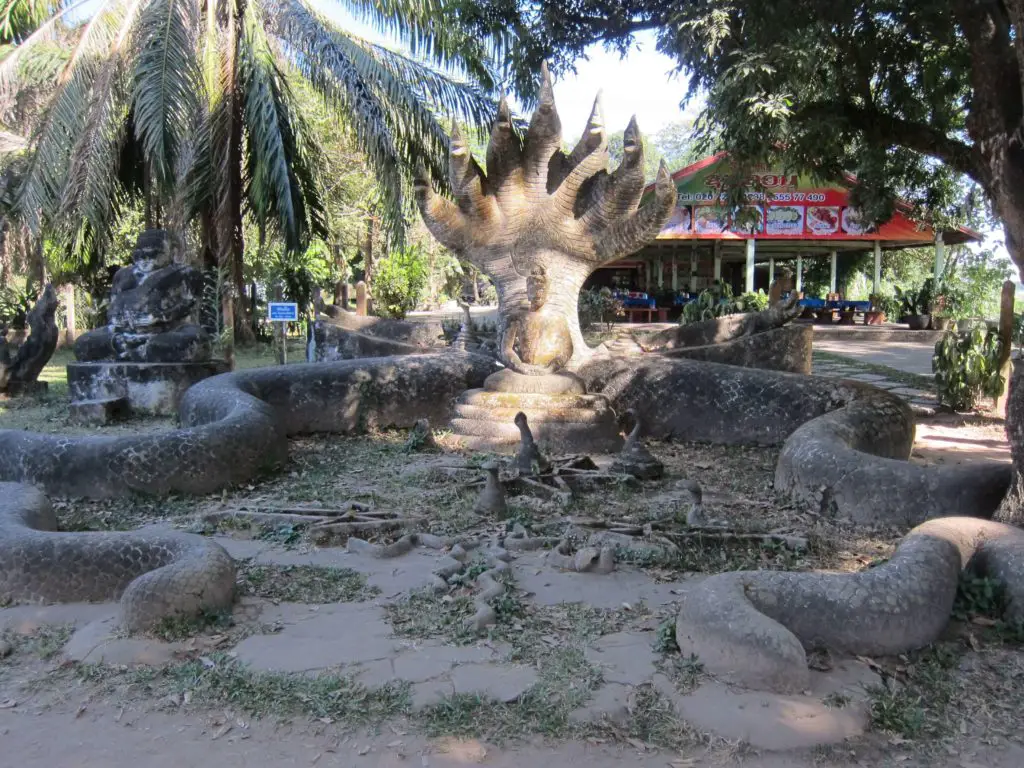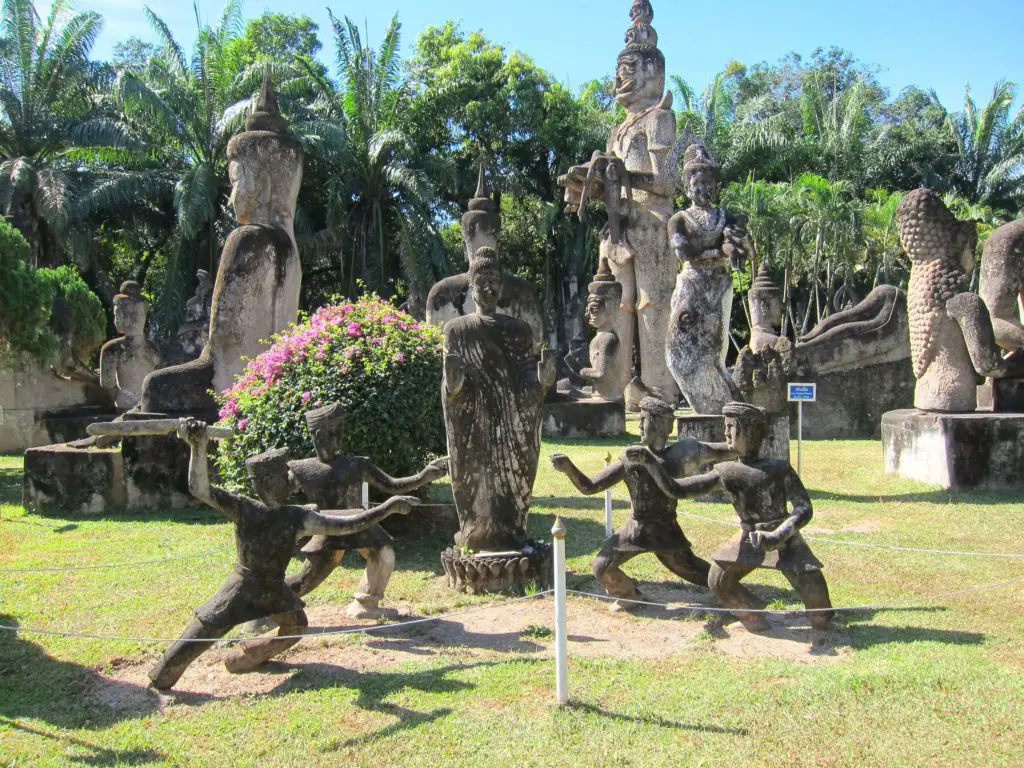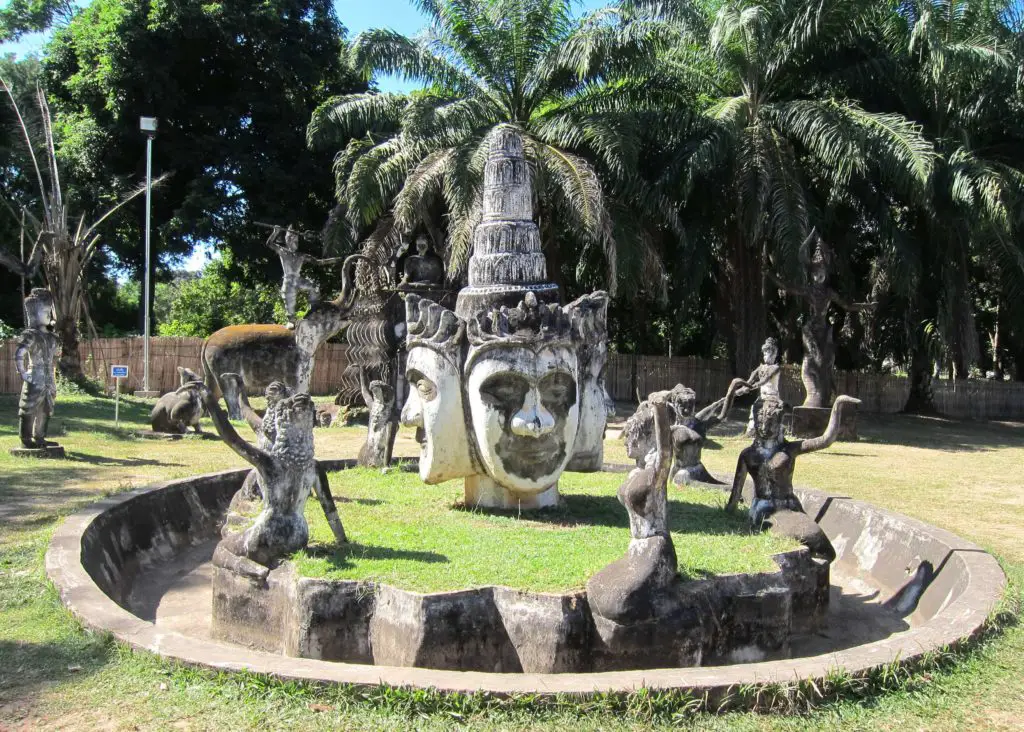 Are you interested in visiting Buddha Park? Which sculptures do you like the best?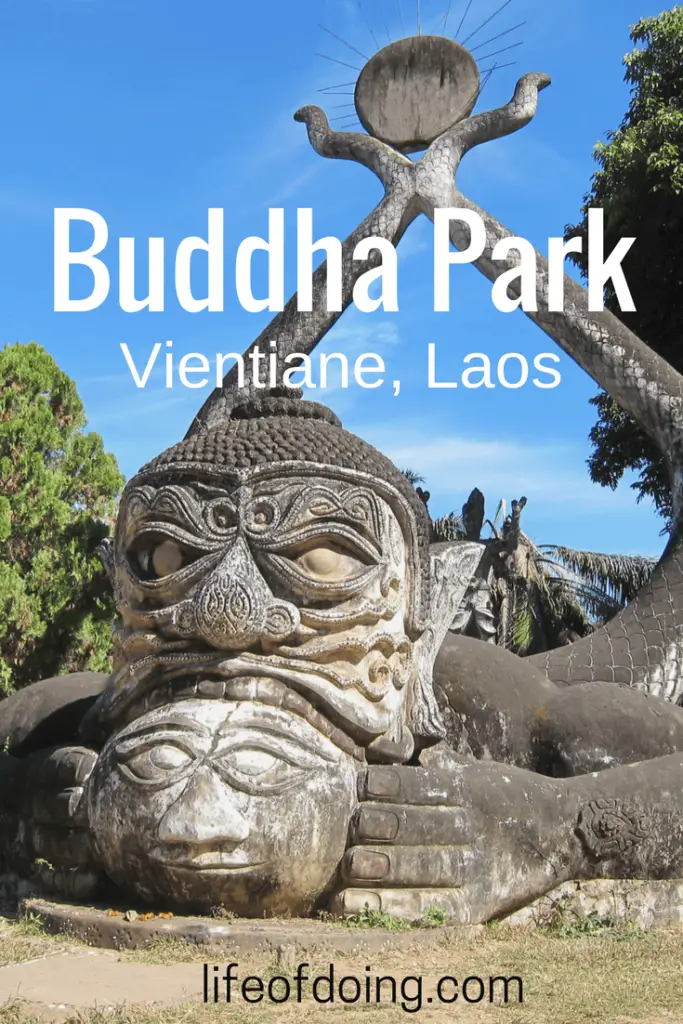 Related Post