A few years ago, my manager mentioned having a wonderful weekend in Mendocino and said that we would love it. We didn't know where Mendocino was located and looked it up on Google Maps. The Northern California area was in the back of our minds, and we decided to spend a three day weekend along the Mendocino Coast in February last year. The coastline is truly beautiful and peaceful. The ocean waves, crisp air, and slight breeze easily rejuvenates you and lessens your stress. We can see why travelers like to spend time up here to relax for a few days.
The drive to Mendocino County wasn't too long. It was a 4 hours drive north from San Jose / 3 hours from San Francisco. We encountered rolling hills and even drove through the densely packed trees of the Jackson State Forest on our way up.
We stayed in Fort Bragg as there were more hotel options compared to Mendocino. Since we went over the President's Day holiday, the bed and breakfasts guesthouses in Mendocino were booked in advance and cost more than what we wanted to spend. Regardless, Fort Bragg and Mendocino had plenty of things to do and see and was great for our weekend.  
Here are some recommendations of things to do for your weekend trip to Mendocino Coast.
Fort Bragg
Glass Beach
This is one of the popular tourist things to do when you're in Fort Bragg. There are three glass beaches, but you can walk to two from the parking lot. The glass is due to the site being a former dumpsite. One beach is completely bare and doesn't have any glass, while the second beach is full of beautiful and colorful glass. The city prefers visitors to take photos but not take any glass so future generations can enjoy the beauty.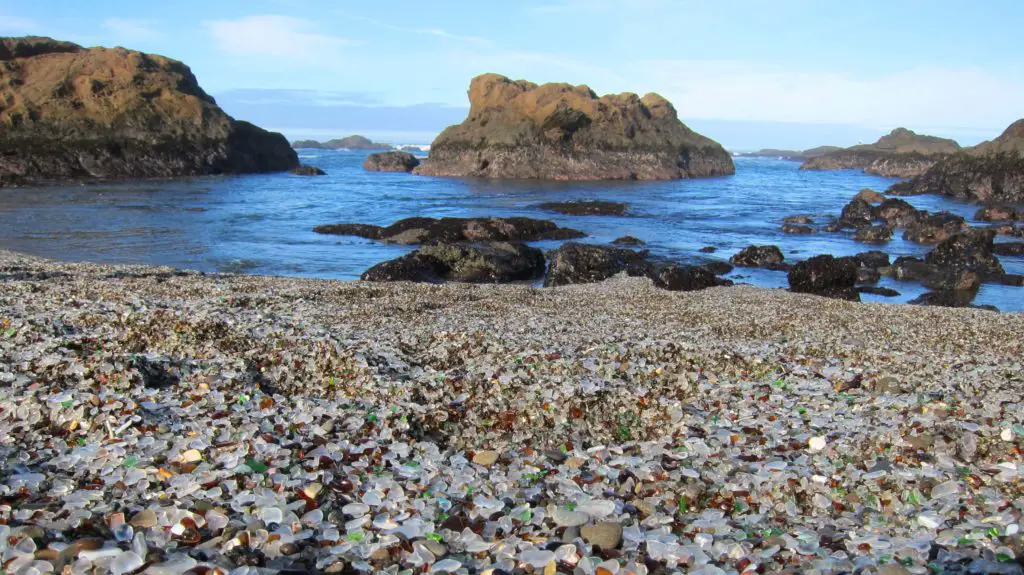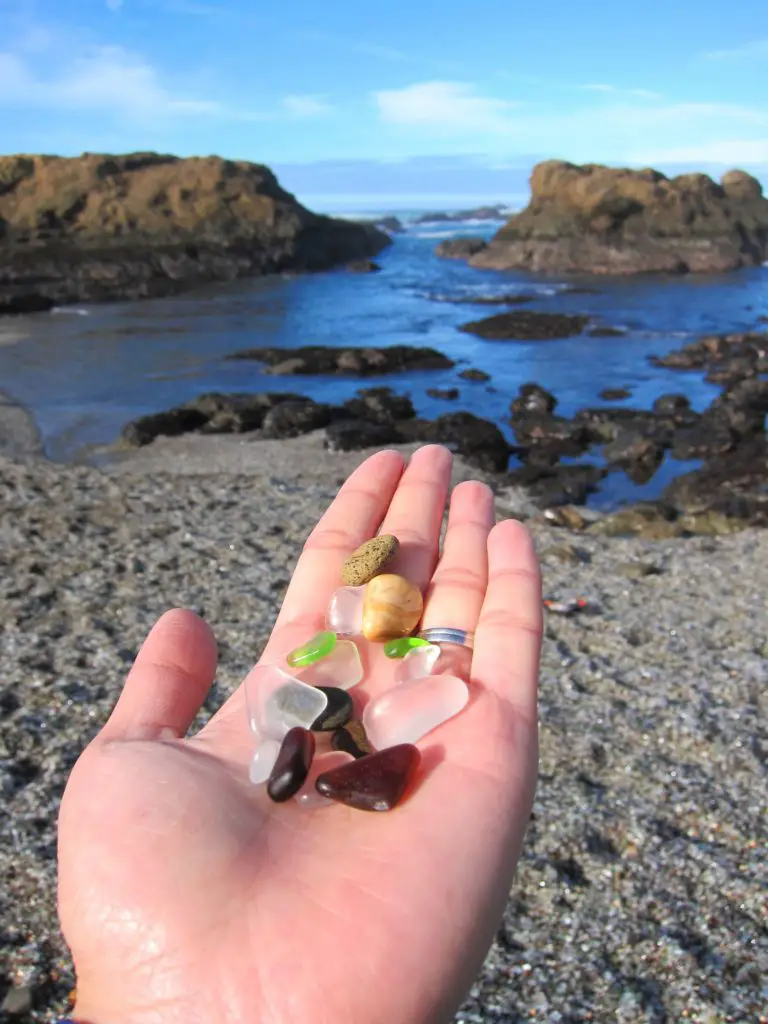 Pudding Creek Trestle Bridge
From the Glass Beach, we took a paved walking trail and walked north. We eventually walked over the Pudding Creek Trestle Bridge. It's a sturdy bridge, and you can walk down to the beach or go underneath the bridge for more photos.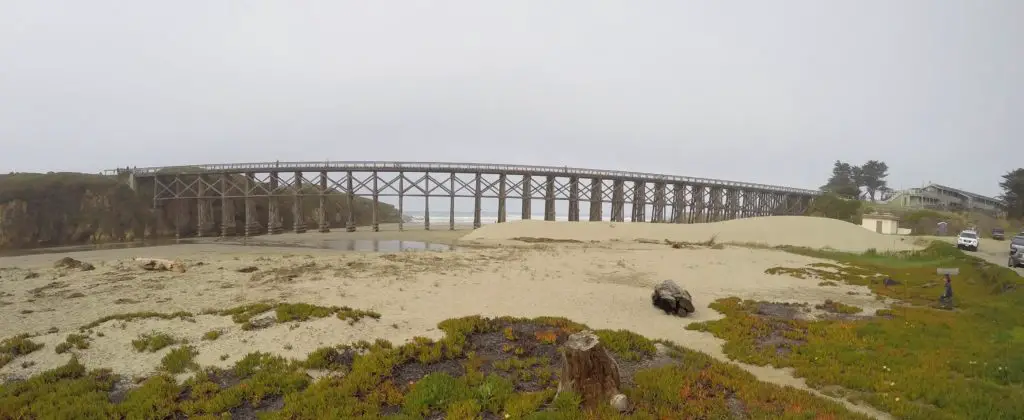 Otis R. Johnson Wilderness Park
If you want to escape the tourists and embrace redwood trees, then Otis R. Johnson Wilderness Park is the place. Nestled in a residential area and nearby a school, the quiet park has a few hiking trails to get your nature fix. You can easily have a picnic as benches are scattered throughout the area. More information about the park is here.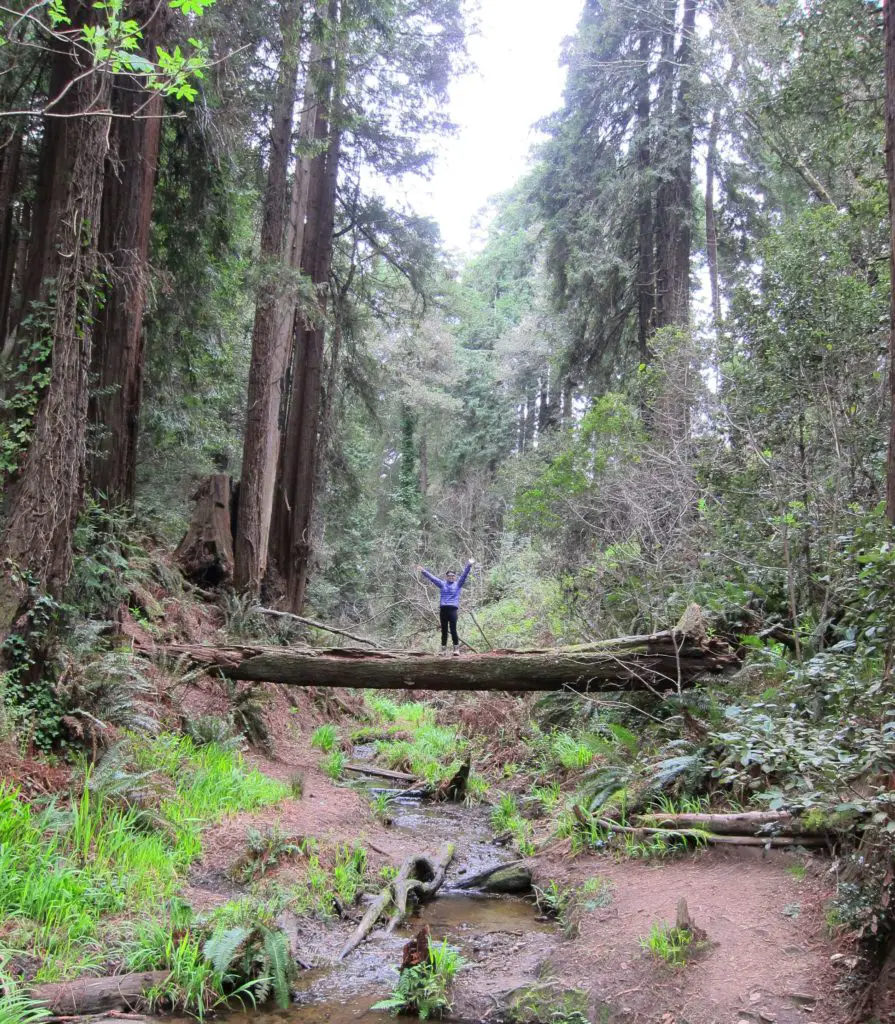 Point Cabrillo Light Station and Nature Preserve
Lighthouses are fun to visit, and Point Cabrillo Light Station is definitely one to stop by on your drive along Highway 1. From the parking lot, take a short half mile walk directly to the lighthouse or stop by the lightkeeper's cottage where you can see how the past lightkeepers lived. There are a few cottages and residences available to stay for a unique experience. The lighthouse itself is converted into a mini museum for visitors to learn about the history and purchase gifts. Admission is free, and feel free to leave a few dollars in the donation box for maintenance of the lighthouse. Tours are also available, so check out the website for more information.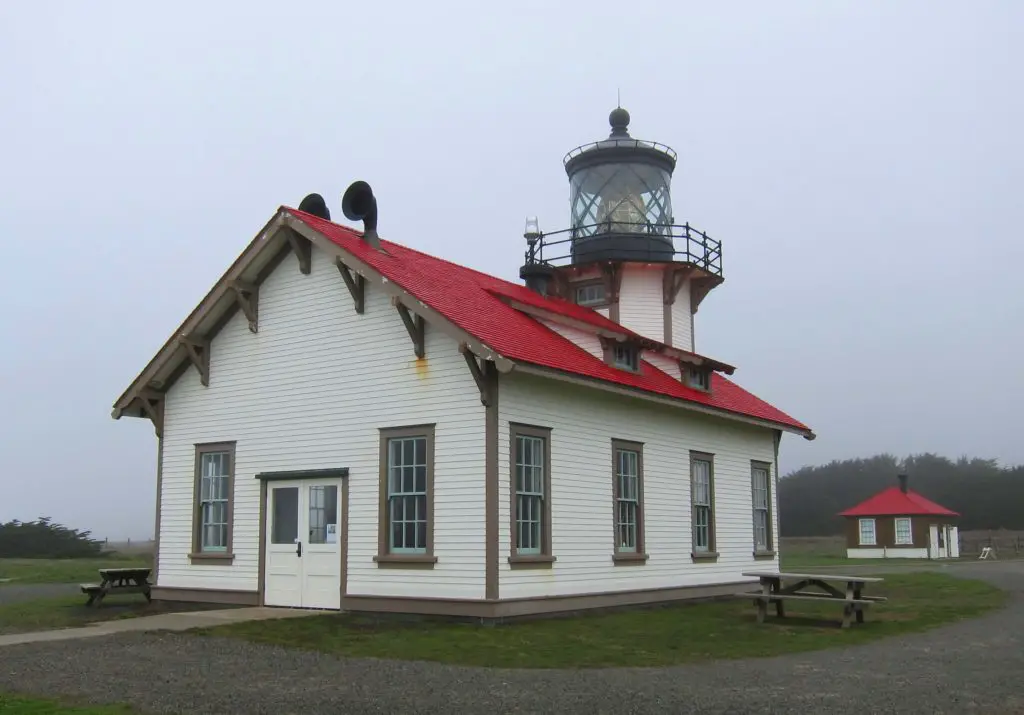 Mendocino
Explore Mendocino Downtown
Mendocino is a quaint city that has amazing views of the ocean. The downtown area is a few blocks, and has really neat houses and architecture. If you head towards the ocean, there is an easy walking trail. You can also walk down a slightly steep side trail to walk along a beach, stand closer to the ocean, and see mini waterfalls cascading from the rocks.
Stop by Mendocino Market, a deli that has a variety of meats and cheeses for your delicious sandwiches. Feel free to bring your sandwich for a picnic along the coast or enjoy in their garden area in the back.

Bowling Ball Beach
We were on the quest to see the mysterious rocks that look like bowling balls. The beach is part of Schooner Gulch State Park. We parked along Schooner Gulch and Highway 1 and took the trail down to the beach. Unfortunately, we didn't see the bowling balls as the ocean needs to be really low tide. The beach itself is lovely with plenty of large rocks to take photos, and has lots of abalone shells if you're a collector.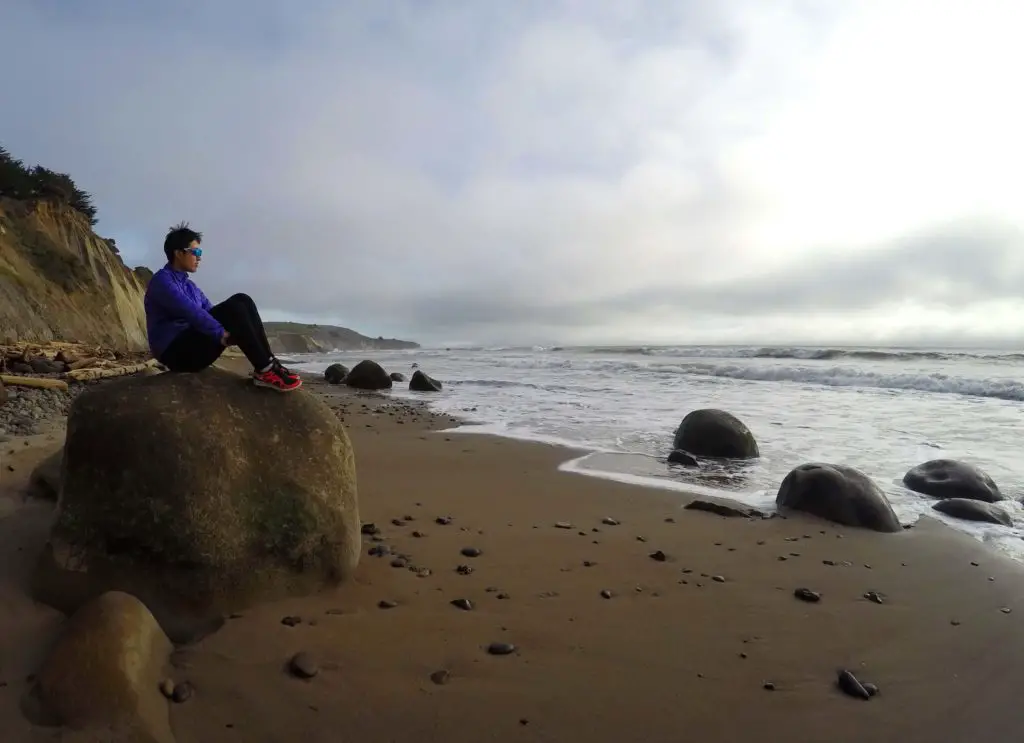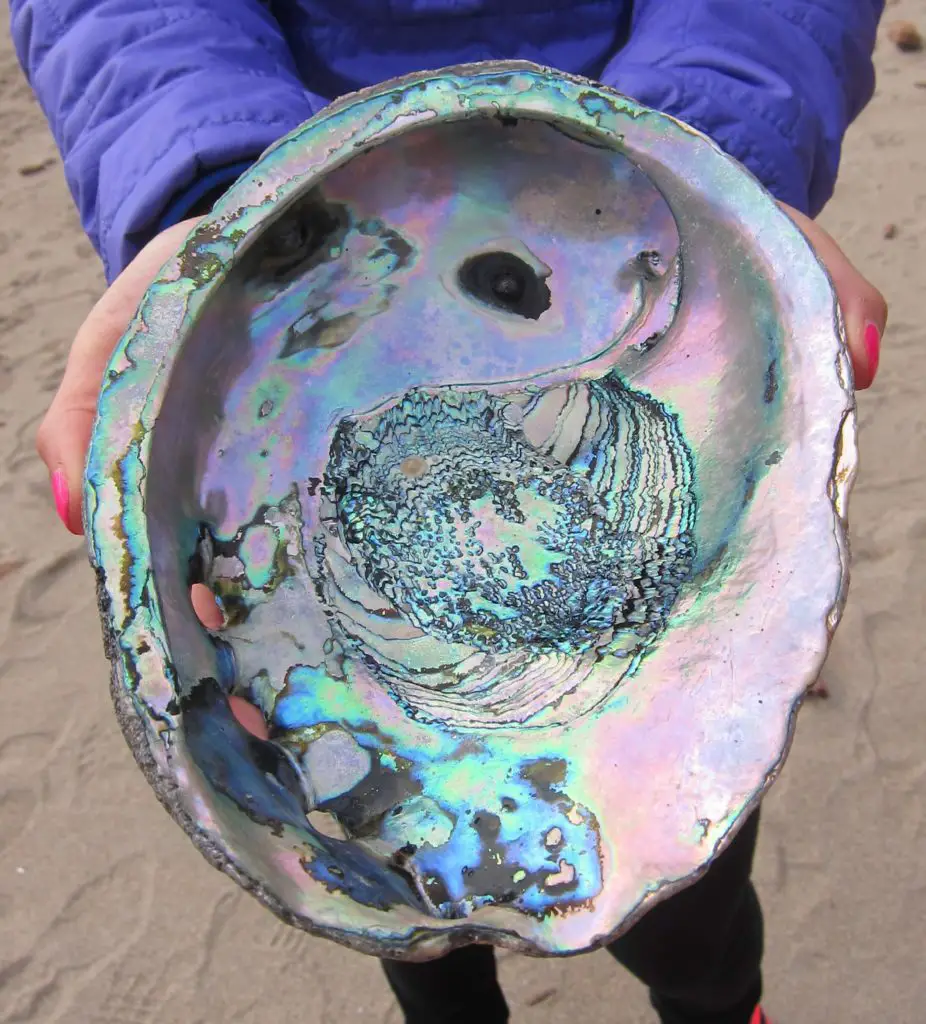 Little River Blowhole Trail (also known as "Punch Bowl")
Enter at your own risk! If you're looking for an adventure and enjoy scrambling, visit the Blowhole Trail. It was one of the highlights of the trip. This place is located at Little River Cemetery (which you can easily miss), off of Highway 1. Park along the side of the road, cross the cemetery to visit the Blowhole Trail, and see the giant sinkhole.
You can also go down the sinkhole. There is a fenced section where you go through the cut gates to climb/rappel down the cliff. The ropes look sketchy, but are sturdy and tied together. We recommend that you wear hiking shoes or closed toed shoes to grip the rocks and also gloves for rope burn. The climb down requires some good arm strength and leg stability. Be prepared to get some dirt on your clothes.
Once you're at the bottom of the sinkhole, you see the ocean waves flow towards the small beach. Visit the sinkhole during low tide, otherwise, water will fill-up and you won't be able to rappel down.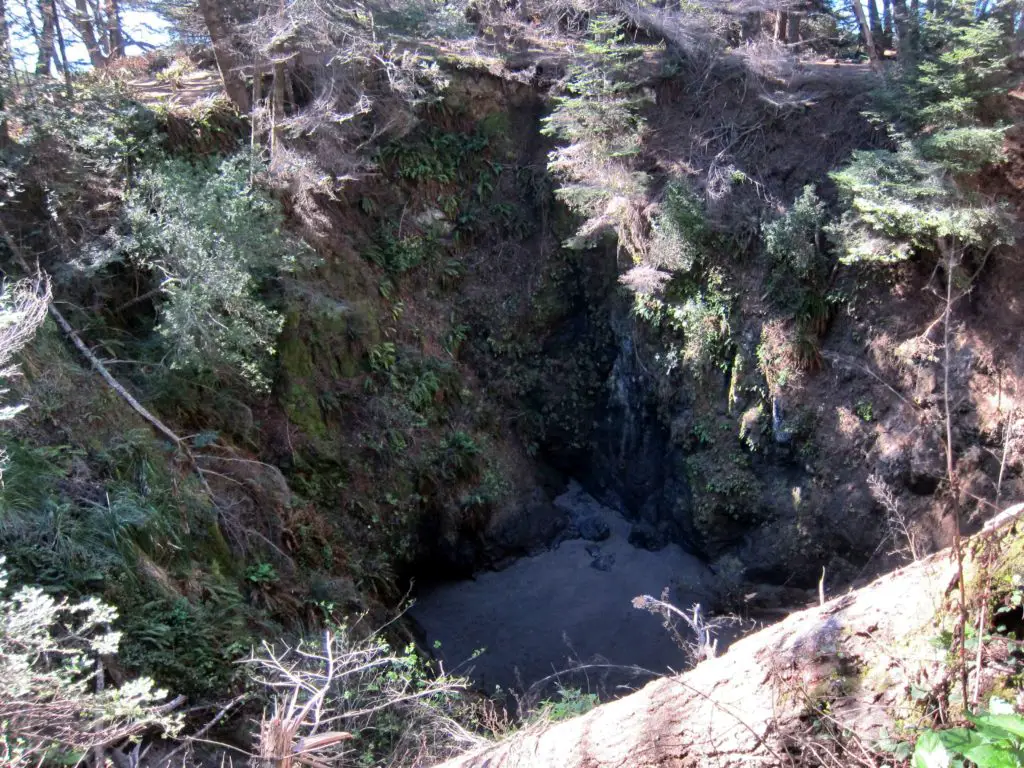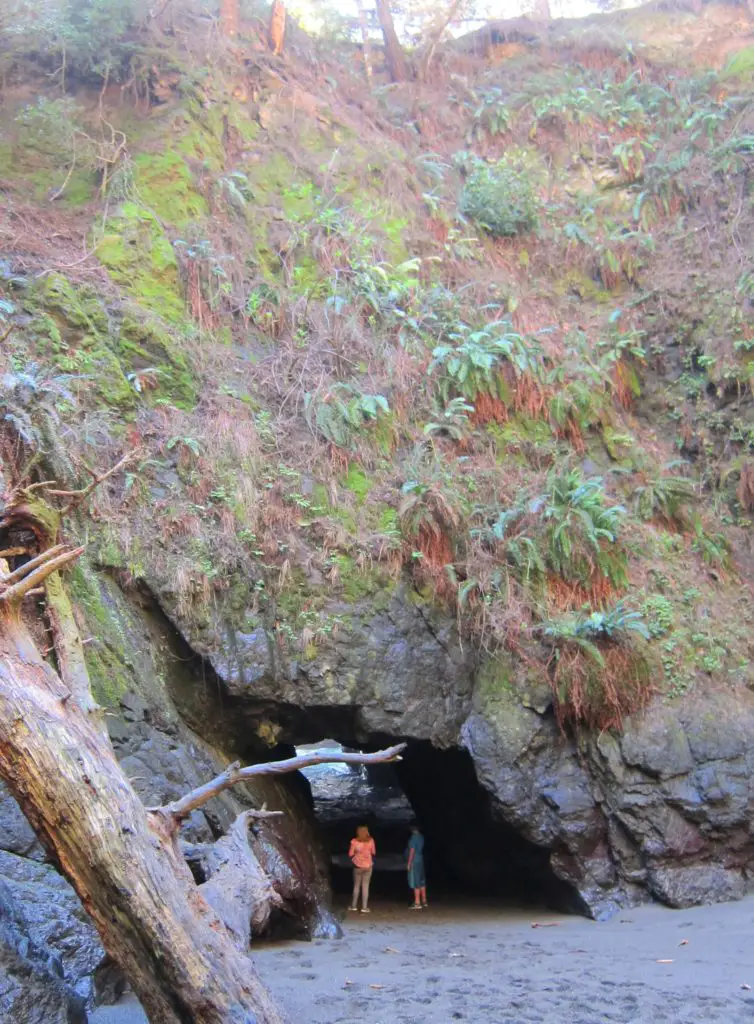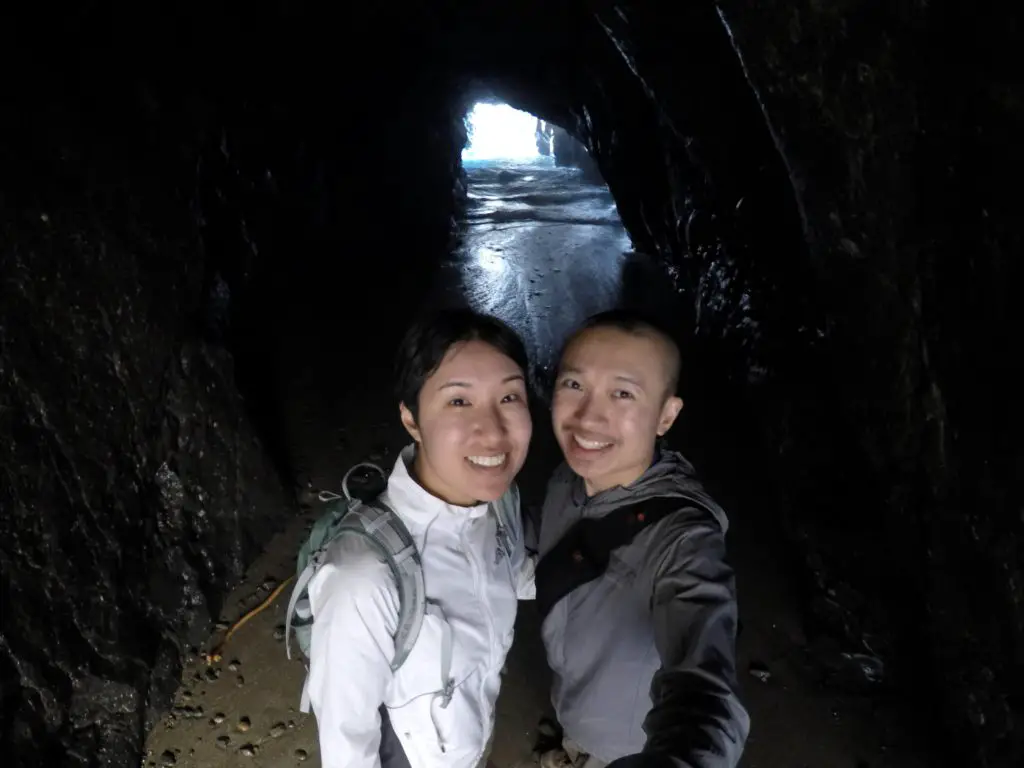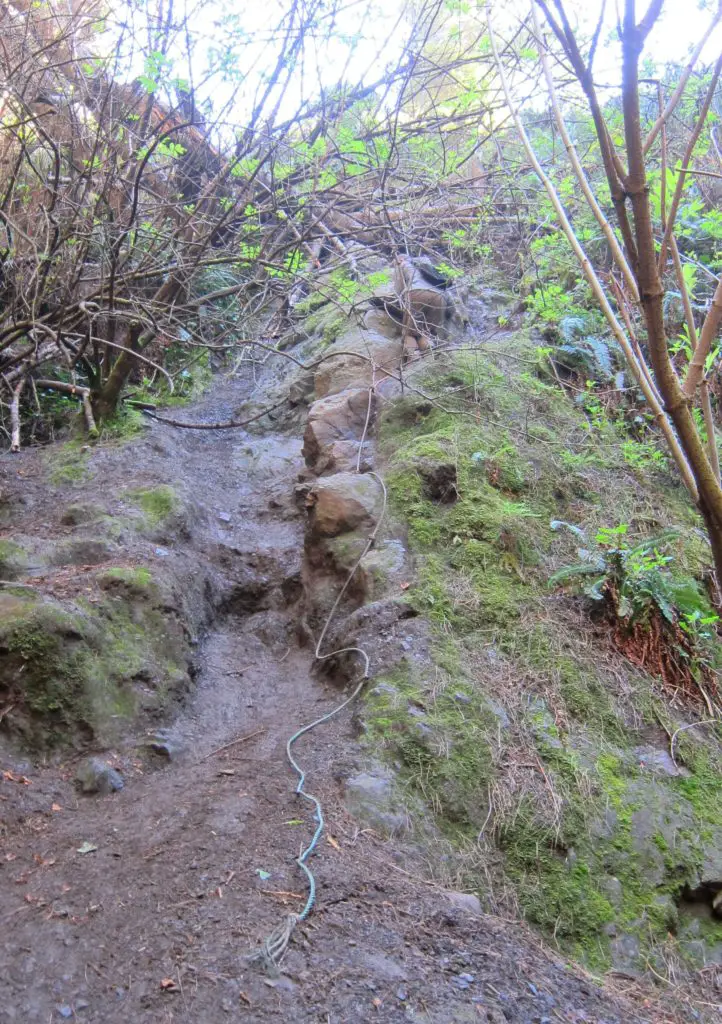 Have you been to Mendocino Coast? What places did we miss?