Southeast Asia is one of our favorite places to visit. The rich culture, food, history, and affordable travels are top reasons to visit the area. We had a memorable family trip with Justin's family to Thailand and Vietnam from December 2012 to January 2013. A few years have passed and we felt it was time to visit another part of Southeast Asia. We planned a 2 week trip to Cambodia and Laos in December 2015 to January 2016. The stops were: Phnom Penh – Battanbang – Siemp Reap – Luang Prabang – Vientiane.
We didn't know much about Cambodia and Laos, and were pleased coming back from our travels more educated and knowledgeable about the two countries' history. In addition, the living environment between the two countries were different as Cambodia was a bit chaotic and Laos was more laid-back. You'll have a fabulous time between the two countries no matter what.
Check out our itinerary and photos below so you'll get some ideas to plan your trip! We'll have more in depth posts on highlights of these areas soon.
Phnom Penh, Cambodia (2 days)
Enjoy the hustle and bustle of the large city with the large crowds and traffic? Phnom Penh is your city. The environment is gritty with the pollution, unmaintained sidewalks (or no sidewalks) and streets, and an occasional sighting of garbage burning. It took some time to warm up to the city, however, we gained more compassion and understanding after learning about the Khmer Rouge regime and what the people went through just a few decades ago.
We spent the first day visiting the Silver Pagoda and Royal Palace, and the explored the main park area where the Cambodia/Vietnam Friendship Museum, Statue of Late King Norodom Sihanouk, and the Independence Monument were located. Join the fun with the locals walking or running laps around the park in the late afternoon/early evening.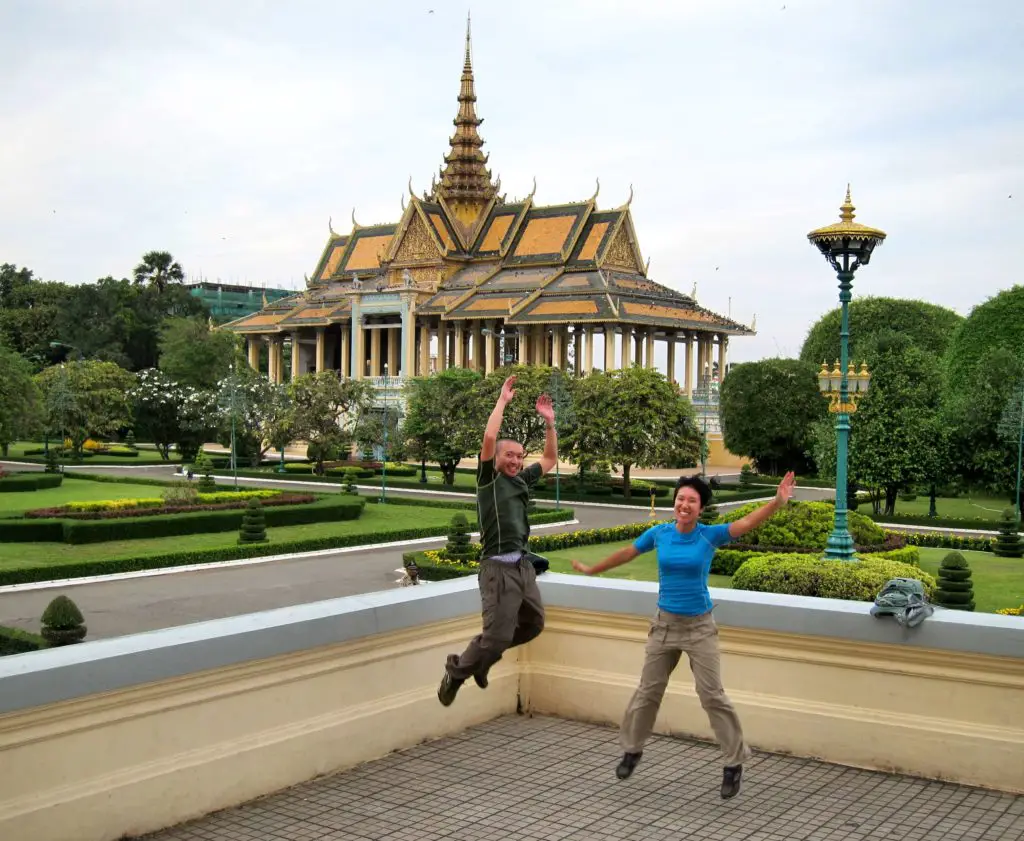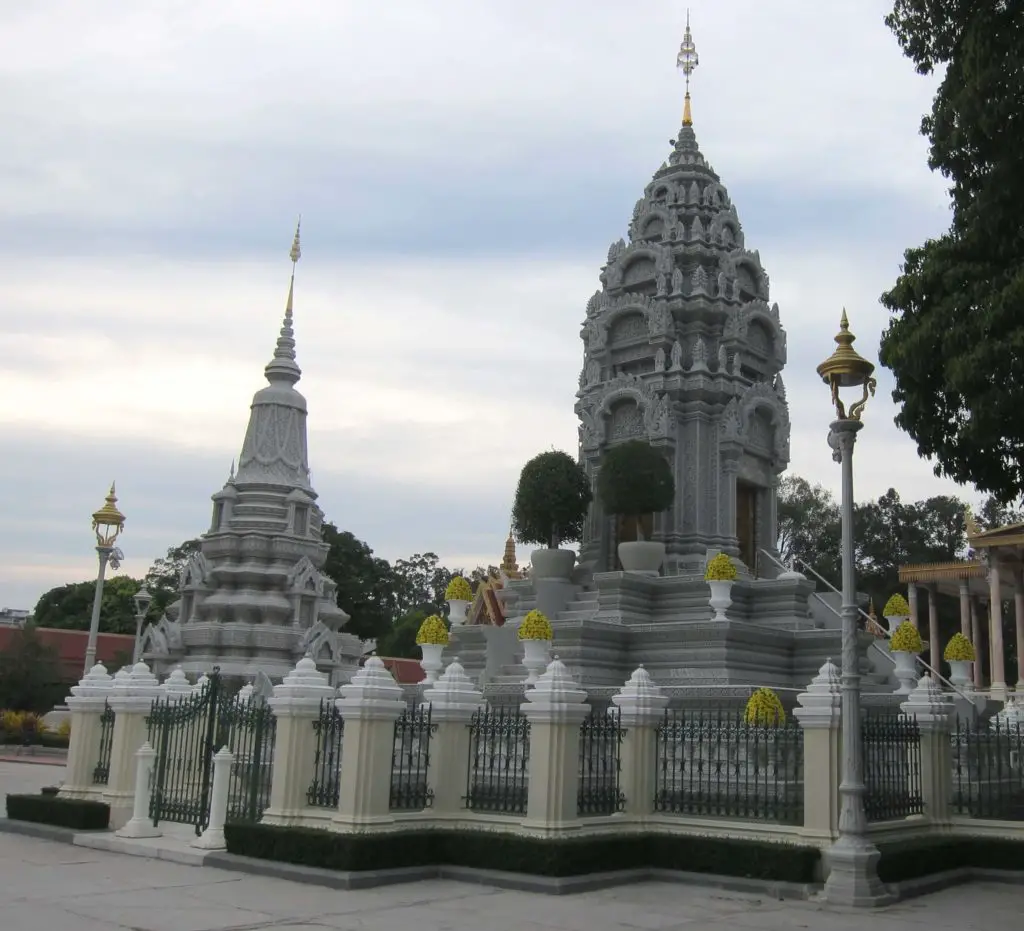 The second day was the educational part, learning about the Cambodian history. We highly recommend a visit to the Killing Fields (aka Choeung Fields) and Toul Sleng Museum (aka Security 21 or S21), and to listen to the audio tour (included in your admission ticket) in your native language. Hire a tuk tuk as these places are on the outskirts of Phnom Penh center.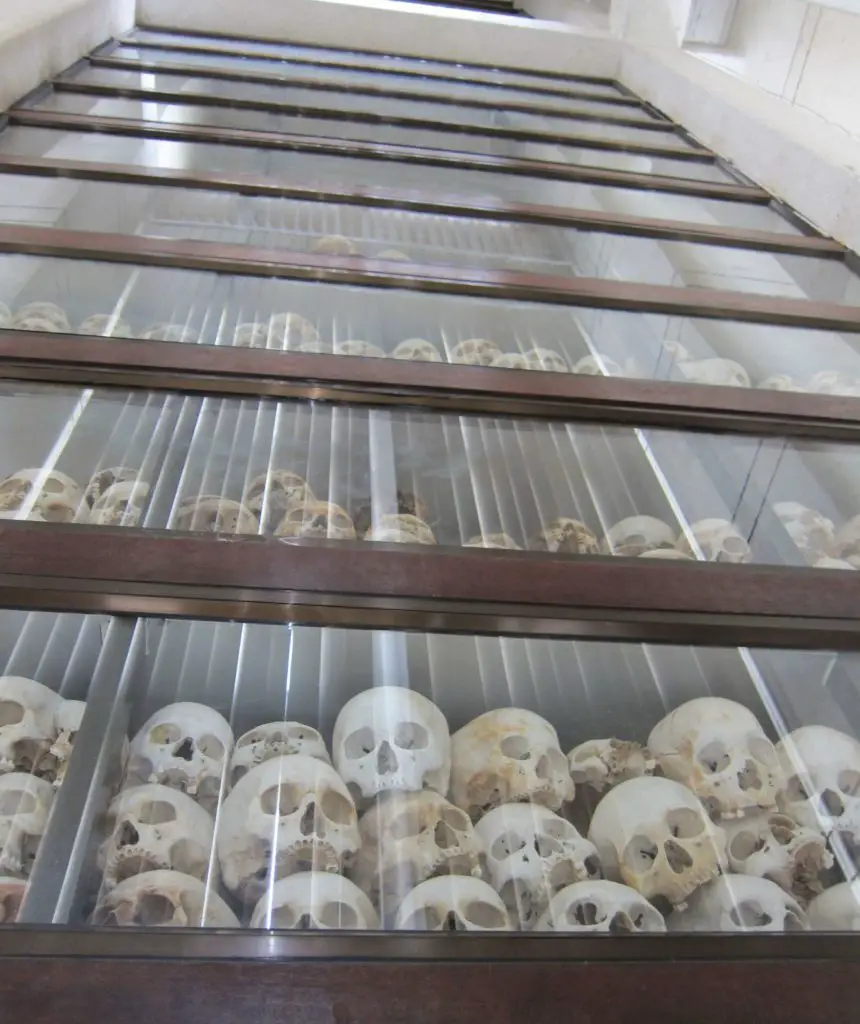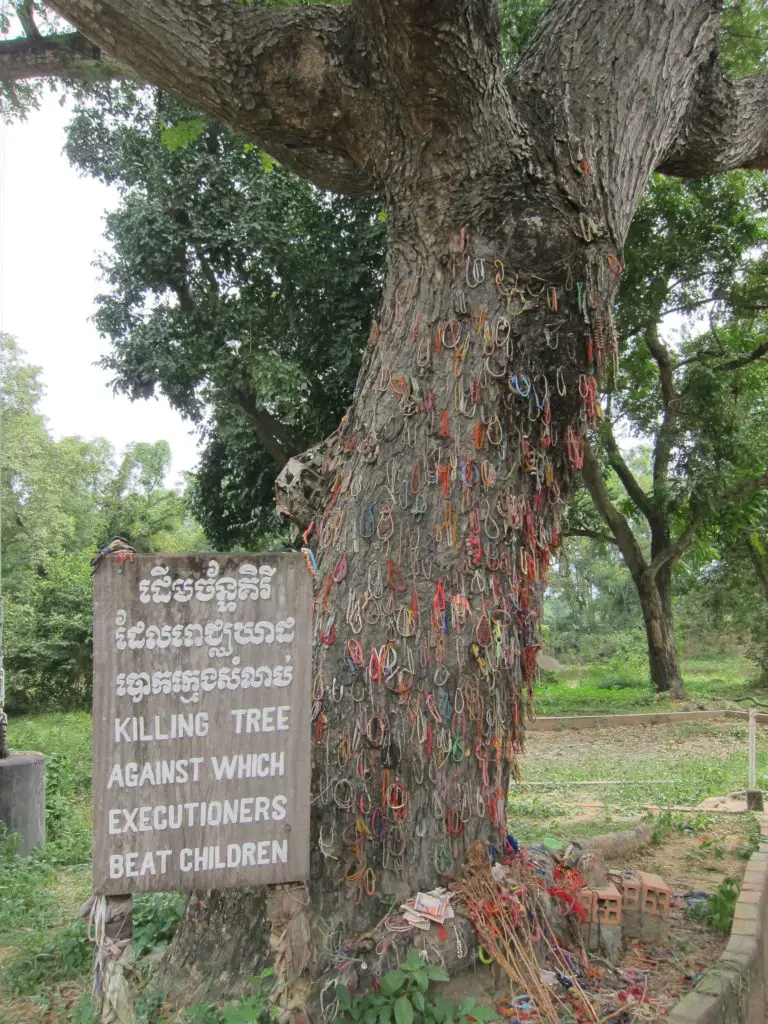 You can also take a shopping break at the various markets around the area (Russian Market, Phsar Thmei (New Market, etc) or visit temples. We saw plenty of ice cream and bubble tea places for you to cool down from the heat.
---
Battambang, Cambodia (1 day)
Battambang is less visited by tourists even though it is the city with the second largest population in Cambodia. The sleepy, small town is a 6+ hour bus ride from Phnom Penh. The main area with the shops and restaurants has colonial architecture and cool street art.
The original plan was to visit the famous Bamboo Train ride, however, I came down with a cold and wasn't feeling well. We browsed through the Phsar Naht Market, one of the local markets that sells produce and has food stalls, ate dinner at a local restaurant, and called it a night.
---
Siem Reap, Cambodia (4 days)
It's time for a few days of temple hopping. Siem Reap is a 3 hour bus ride from Battambang. The first thing that you'll notice is the scorching hot weather. At 7am, it was over 70℉. Yikes! Prepare yourself for an afternoon break or to leave the temples early due to the heat.
We purchased the 3 day pass, and at the time was $40 USD per person (now it is $62). The amount of days was sufficient and we didn't have temple fatigue. One helpful trick is to purchase your ticket at sunset (after 5pm) on the day before you start the full day of temples. You'll have access to go to the temples, especially Angkor Wat, to view the sunset and the visit won't count towards one of your ticket days.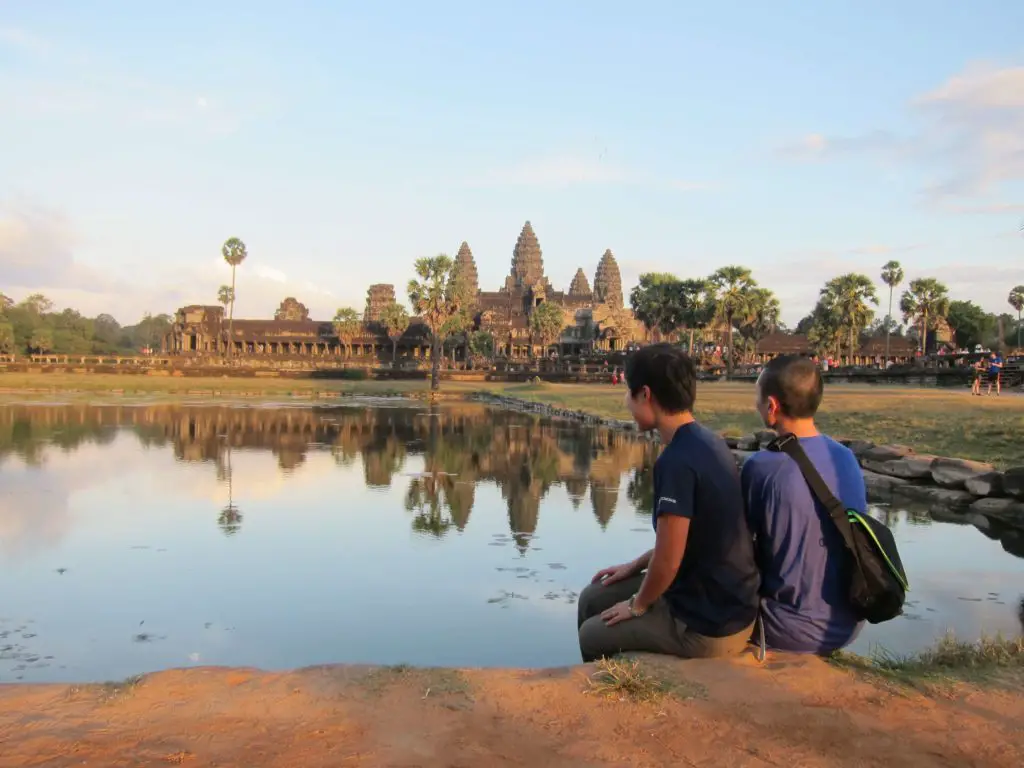 ---
Luang Prabang, Laos (4 days)
You'll never be bored in Luang Prabang. The easy going and extremely walkable town has plenty of activities to keep you occupied for a few days.
Some suggested activities including take a half day cooking class, visiting the Kuang Si waterfall, volunteering at the local elephant conservation (we would love to do this one of these days!), enjoying a massage, and more. Stop by the daily Night Market for shopping and try delicious and cheap local foods. There is a side street that serves barbecued fish and meats on skewers. Delicious!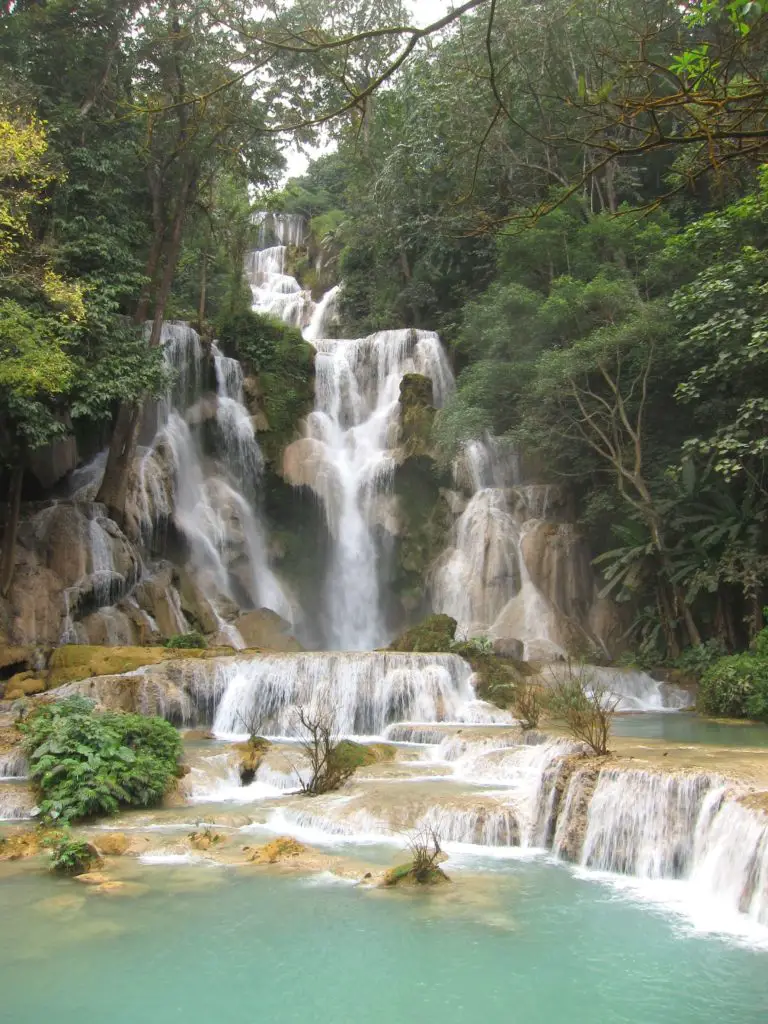 ---
Vientiane, Laos (1 day)
Vientiane, the capital of Laos, has the large city/capital environment. The city was clean and had a robust local city bus system in place. It took over 10 hours to get here by bus from Luang Prabang. There wasn't as many tourist attractions in Vientiane compared to Luang Prabang. Some of the highlights during our short stay was the Buddha Park, Patuxay Monument, and the Night Market.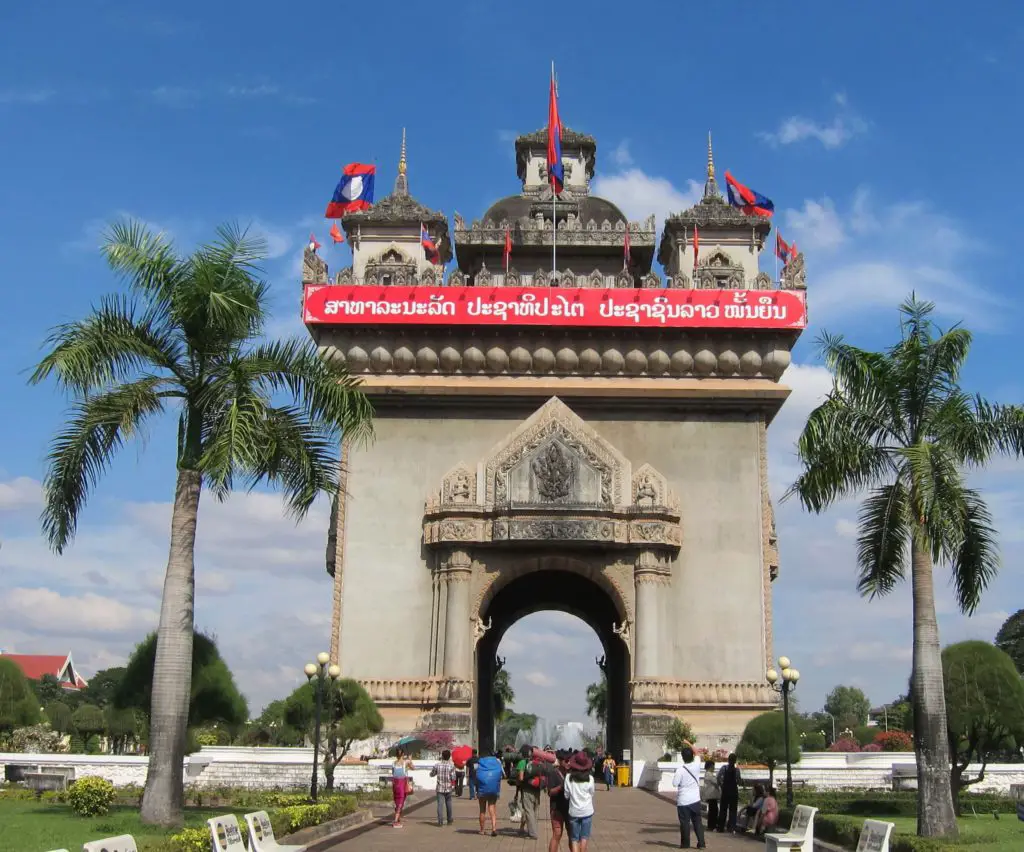 ---
Accommodations
We opted to stay at local bed and breakfast places instead of hotels. Large name brand hotel chains weren't as readily available, except for Le Méridien Angkor in Siem Reap. Many of the B&Bs that we stayed at were clean and served a hearty breakfast, which reduced our food expenses.
Here are the places we stayed at:
---
Transportation
We relied heavily on the city's bus stations to transport us between the cities. The buses had reserved seatings, air conditioning, and comfy seats. There were several stops along the way for bathroom/eating break. Otherwise, they were very cheap. Our bus from Phnom Penh to Battambang was $5.50 per person for a 6+ hour ride.
Within the cities, we used tuk tuks (negotiate the price ahead of time) and walked as much as we could.
What are some of your top places to visit in Cambodia and Laos? Stay tuned for more posts on these places from Life Of Doing!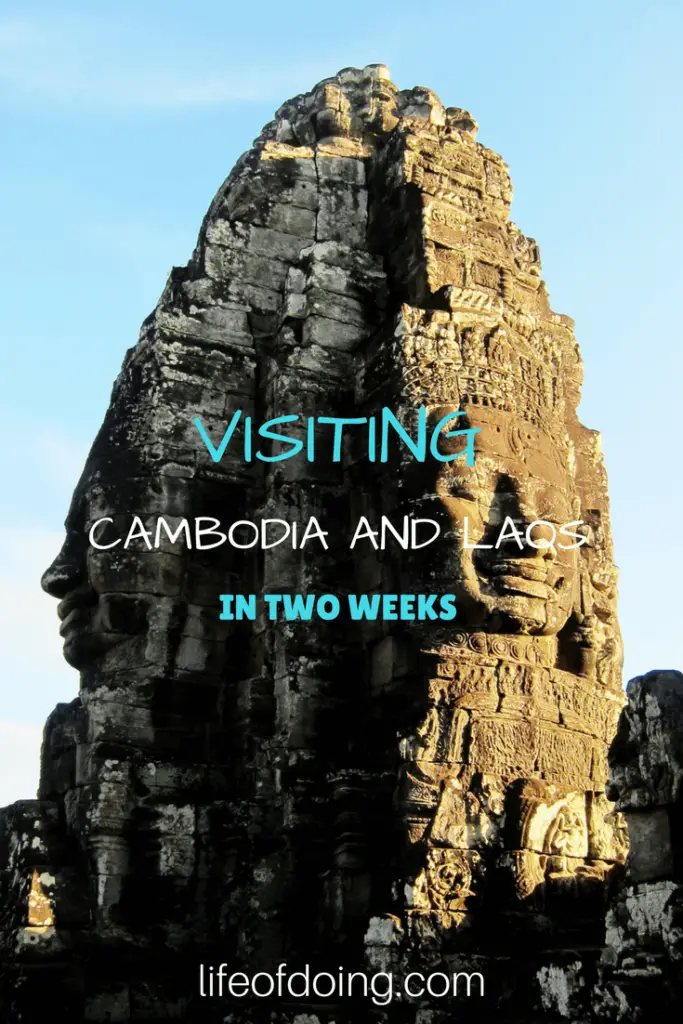 *Disclosure: Some links are affiliate links. If you click on them and and make a purchase, we receive a small commission to support and fund this website. There is no cost to you. Appreciate the support.