If you haven't done a safari, add it to your Tanzania bucket list now! You'll be in awe of the animals in their natural habitats – caring for their family and babies, eating, hunting, walking around, being lazy, and even dying. You can witness the full circle of life. It is quite a sight and there is plenty of photo opportunities along the way!  
We added the safari to our overall Tanzania trip. The first week was hiking Mount Kilimanjaro, and the second week was focusing on the animals. Our agenda was to see the Big 5 – elephant, black rhinoceros, water buffalo, lion, and leopard, and the Great Migration at Serengeti National Park.
In this post, we're sharing our experiences with the Tanzania safari in 7 days and highlighting some of the most beautiful wildlife that we encountered.
---
Tanzania Safari Itinerary & Tour
Our itinerary was for 7 days/6 nights to visit the following National Parks/areas:
Lake Manyara (1 day)

Serengeti National Park (3 days)

Ngorongoro Conservation Area (1 day)

Tarangire National Park (1 day)
In order to go on a safari, you'll need to hire a tour agency/operator. The agency organizes everything from transportation, food (if hiring a chef for camping) and water, accommodations (lodges or camping), and National Park admission fees.
The driver is also the tour guide so he/she will use their super hawk-eyes to find hard to see animals and birds and answer questions about the animals. Our tour guide, Rashidi from Top Climbers Expedition was awesome and fun to be around. He's been in the industry for over 10+ years and you can see his passion for the animals and the safari.
Since we opted for mostly camping accommodations, we had a chef who came with us on our safari journey. Our chef, Gazah, created delicious and healthy foods to sustain us throughout the day. Check out our previous post on how we chose our safari tour operator.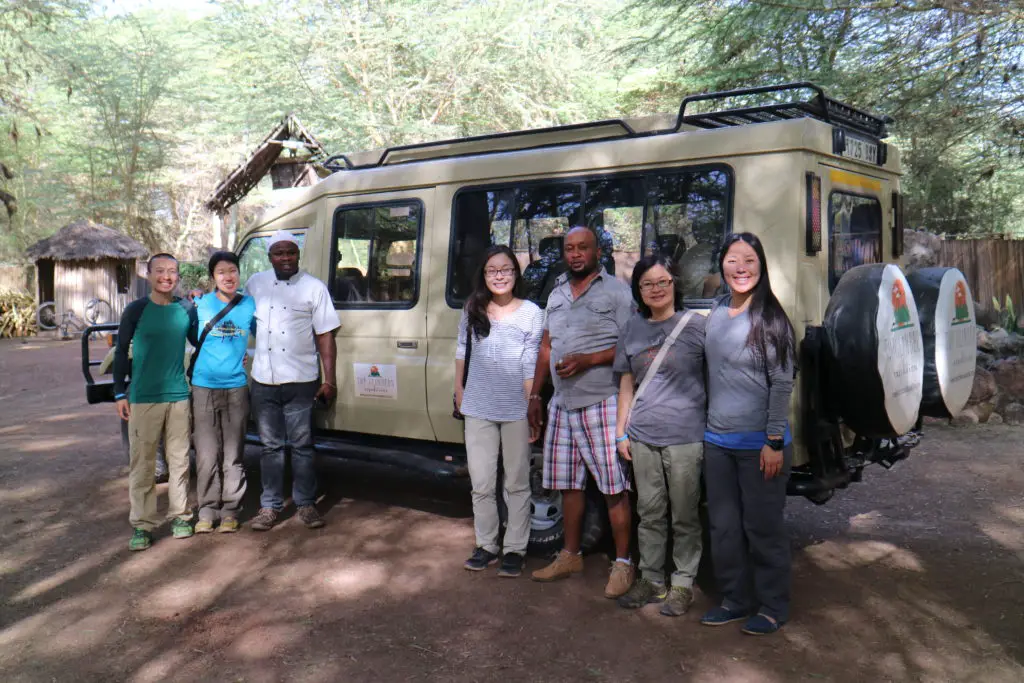 One of the best parts of the safari was riding in a Land Cruiser. This is not your typical first world country's soft and cushy Land Cruiser filled with every modern day luxury. These are the real deal, made for the dynamic and unforgiving African landscape. Our mid-2000's model's design looks the same as if it was made in the 1970s because the "if it ain't broke, don't fix it" mantra definitely applies. Built like a tank, our Land Cruiser had a pop top roof, an air intake placed at roof level, and waterproof sealing around the windows handle being submerged. The roads in the National Parks of Tanzania are not paved, so prepare yourself for a bumpy ride. Imagine experiencing the Indiana Jones Adventure thrill ride at the Disney theme parks for hours.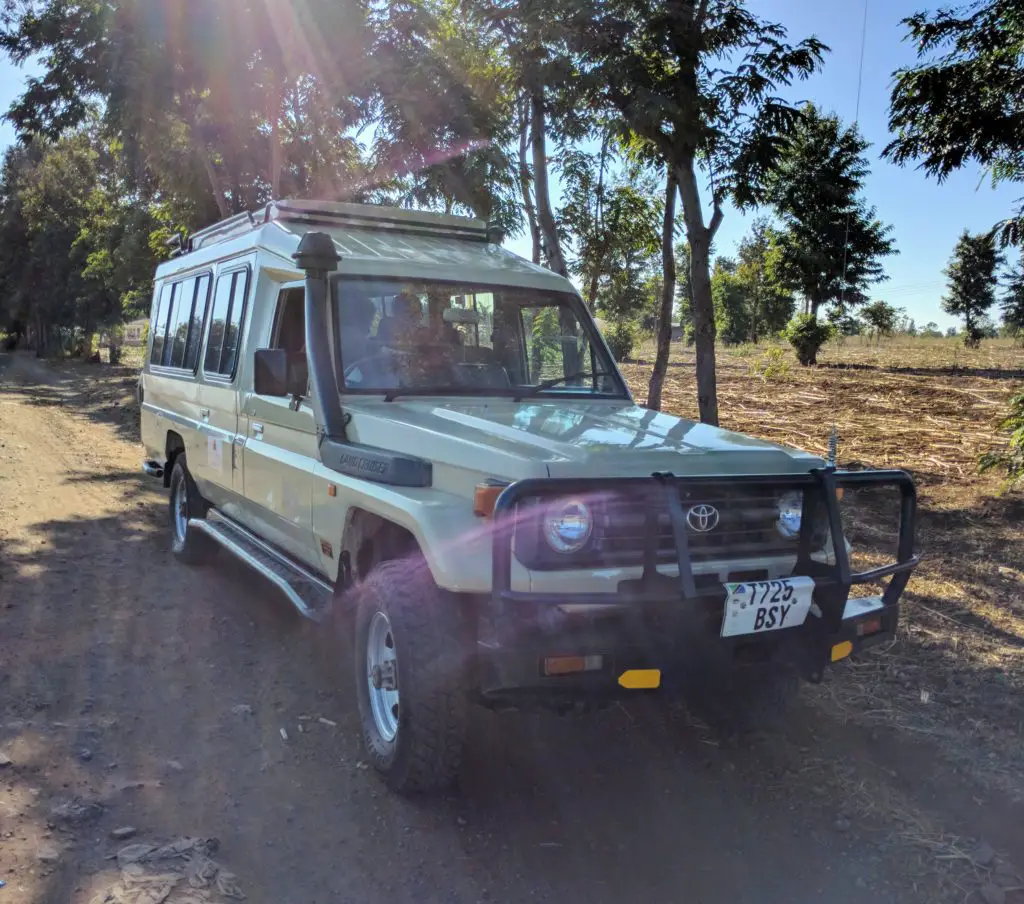 Now, it's time for the many photos!
---
Lake Manyara National Park
This was a great way to introduce us to the safari adventures. The park is known for the tree climbing lions (which we didn't see) and the alkaline/soda lake. Instead, we call it the home of the baboons. They are everywhere and will block your road to mind their own business. We spent 4-5 hours on the safari drive at this park.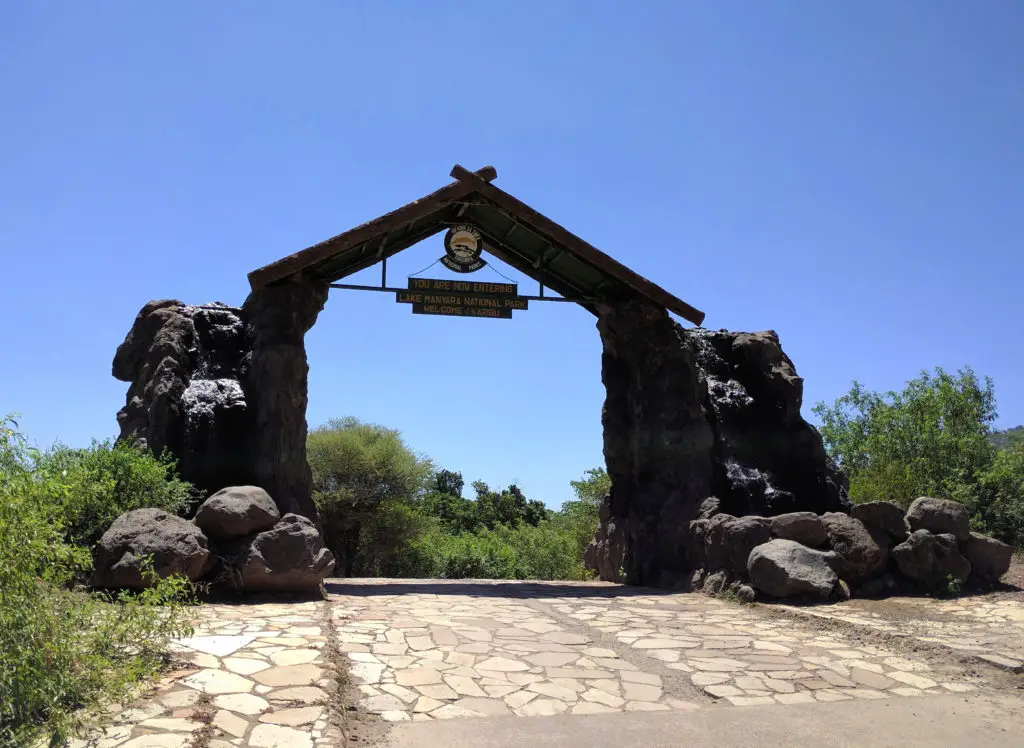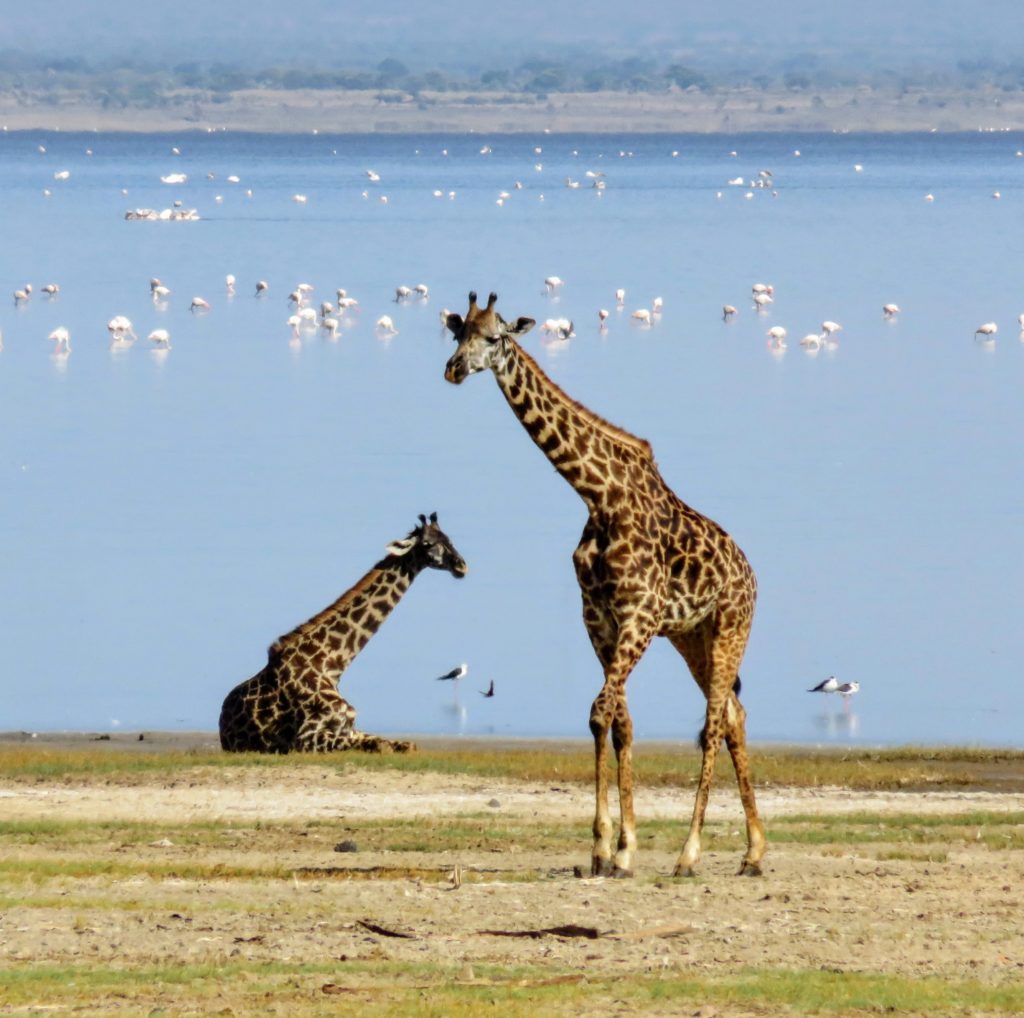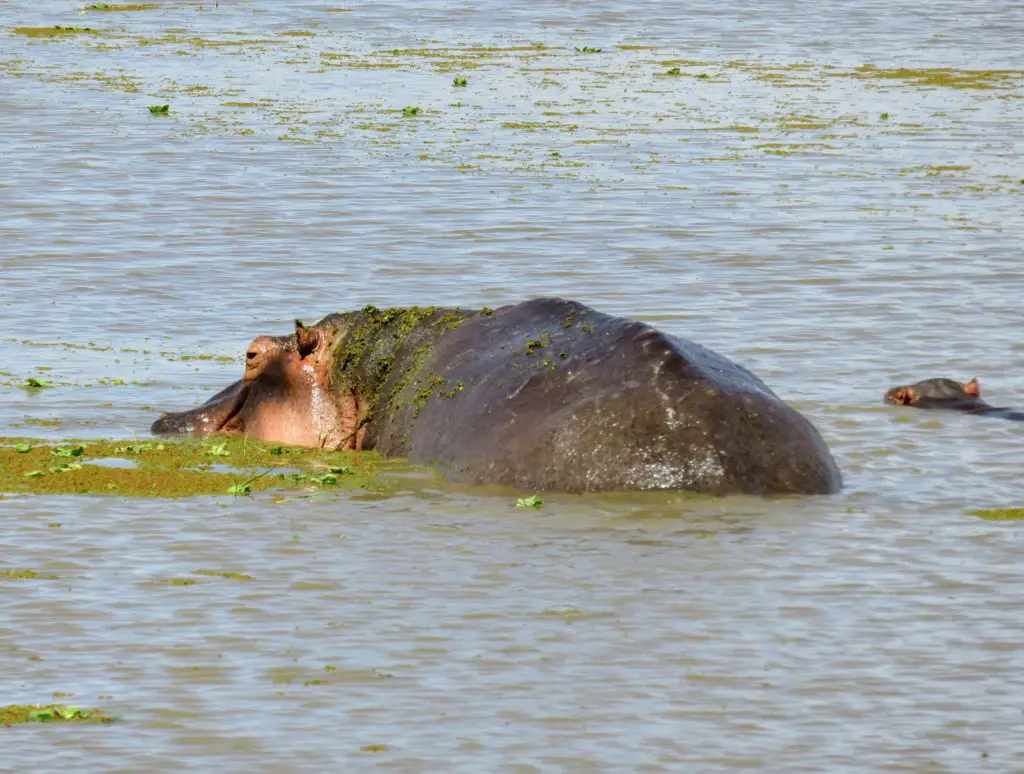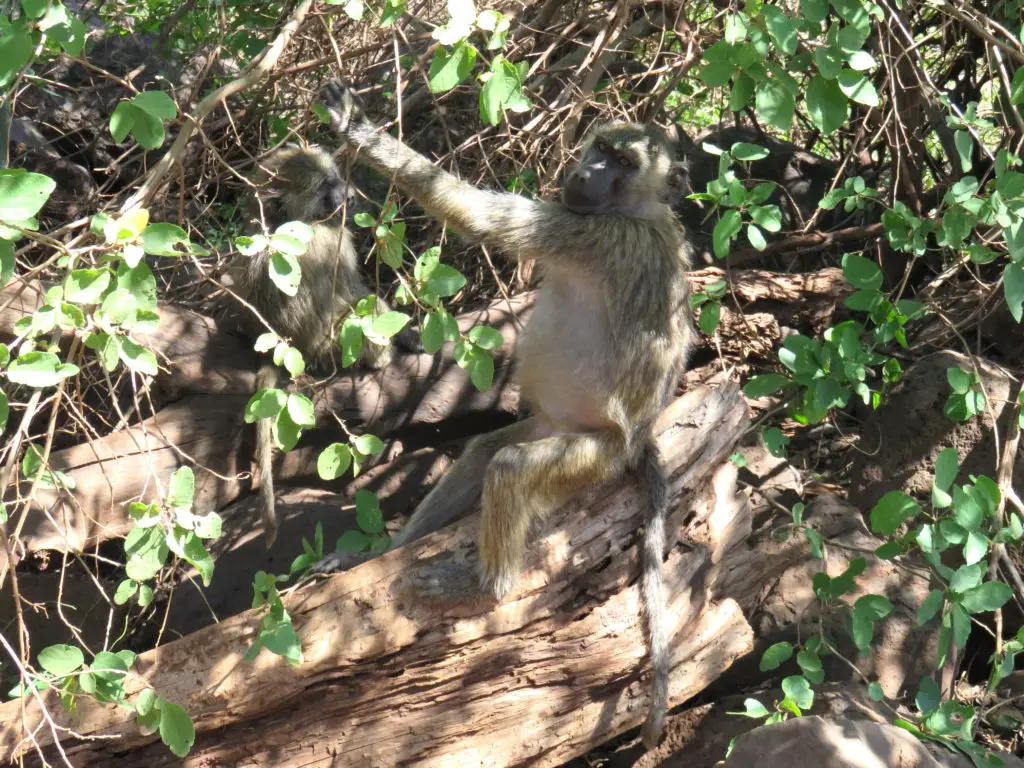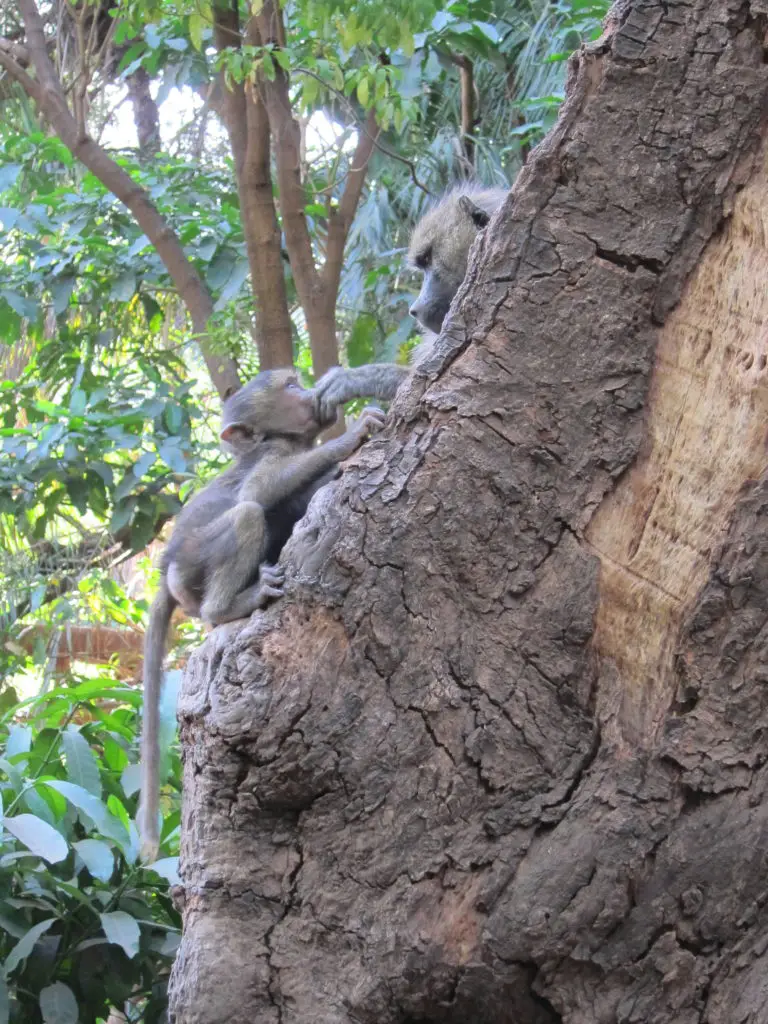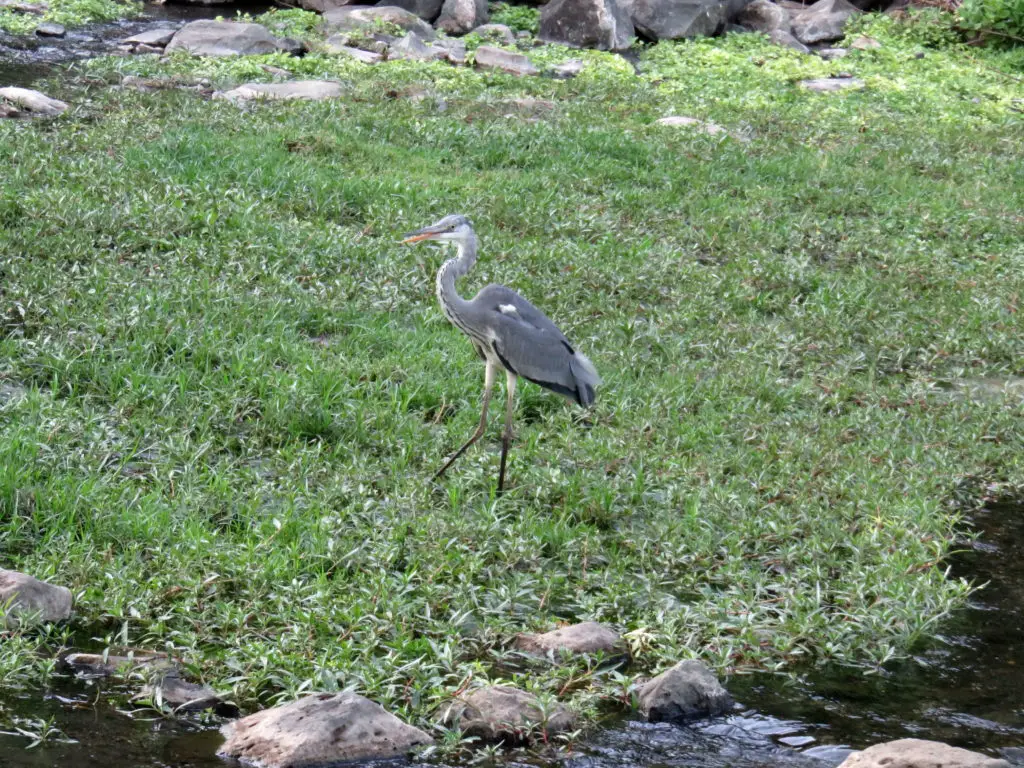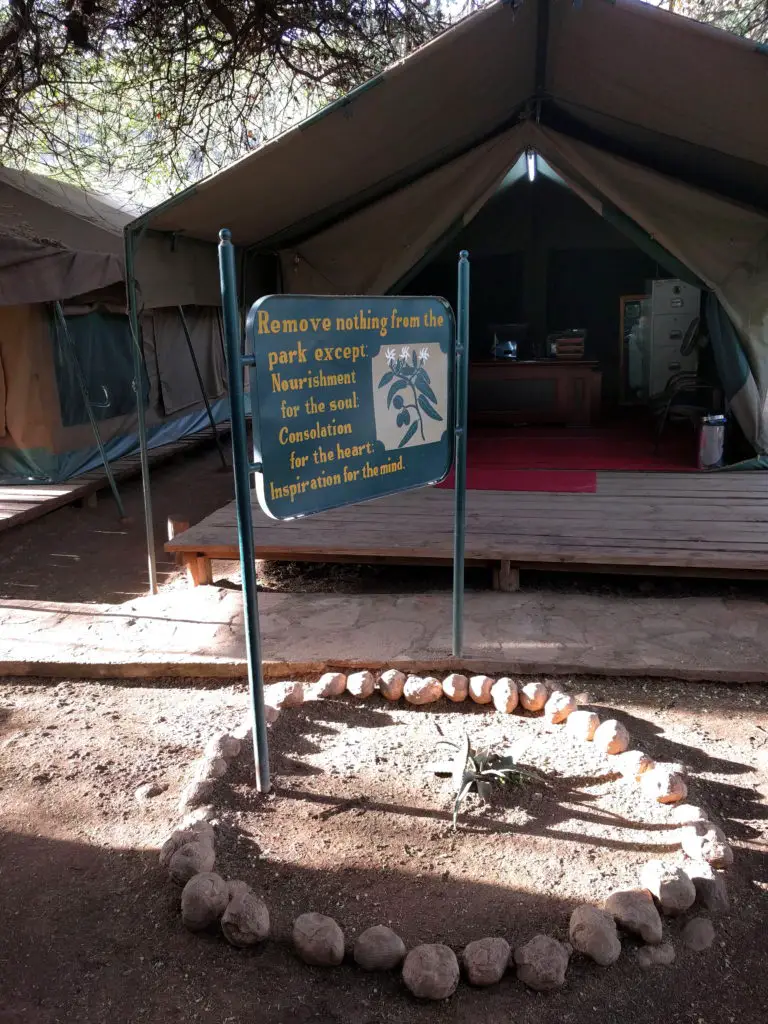 ---
Serengeti National Park
Serengeti National Park is known as the "endless plains" and the vast flatlands continues for miles. Stay patient with the drive. You'll sometimes be rewarded with seeing a dense concentration of animals while for some periods of time, nothing at all. We didn't get through the entire park as it is 14,750 km2 (5,700 sq mi).  
One of the highlights included seeing the Great Migration of wildebeests and zeal of zebras. It's an amazing sight to see thousands of them walking in a line to head to their next destination on the migration route. 
What is a zeal of zebras? Well, zeal is what is used to describe a group of zebras. How cool is that?! Learn more about fun collective nouns for animals and share them during your safari ride! 
Regardless, the amount of wildlife in Serengeti National Park was incredible to experience. Check out the various wildlife we saw below.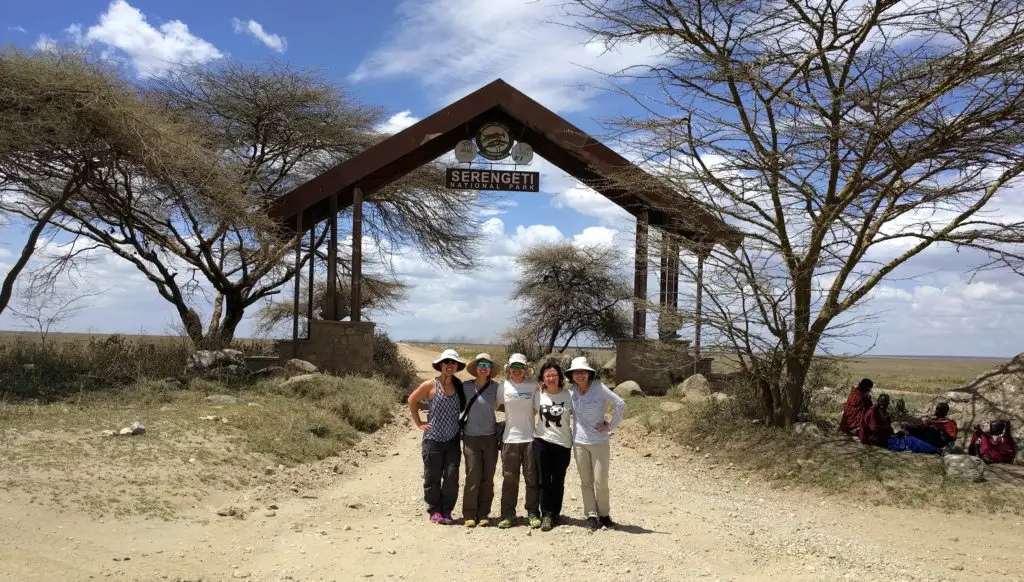 ---
Ngorongoro Conservation Area
You'll drive through Ngorongoro Conservation Area before heading to Serengeti National Park. Ngorongoro Conservation Area is a UNESCO World Heritage site and Ngorongoro is an inactive volcanic caldera. The area is paradise due to the abundance of food, luscious greenery, and continuous flow of water. Animals who are born and live in the area don't get to leave as the crater is deep. Male elephants are the only animals that can walk up the paved path to get to the top of the crater.
Animals in the crater were less shy due to the fewer predators. We had zeal of zebras next to our car and they didn't run away as we approached them. Lions are easily spotted in the crater, so while you are taking a break at the rest area, don't wander off on your own. We saw a couple almost get listed for the Darwin Awards as they were close to the lions!
The elusive black rhinoceros appeared during our safari ride. Albeit it was in a far away distance and we had to use binoculars to see it. We couldn't get an up-close photo of the rhino, so it is a black speck in our photos.
Ngorongoro is small and very densely populated, so the drive can be done in 4 hours.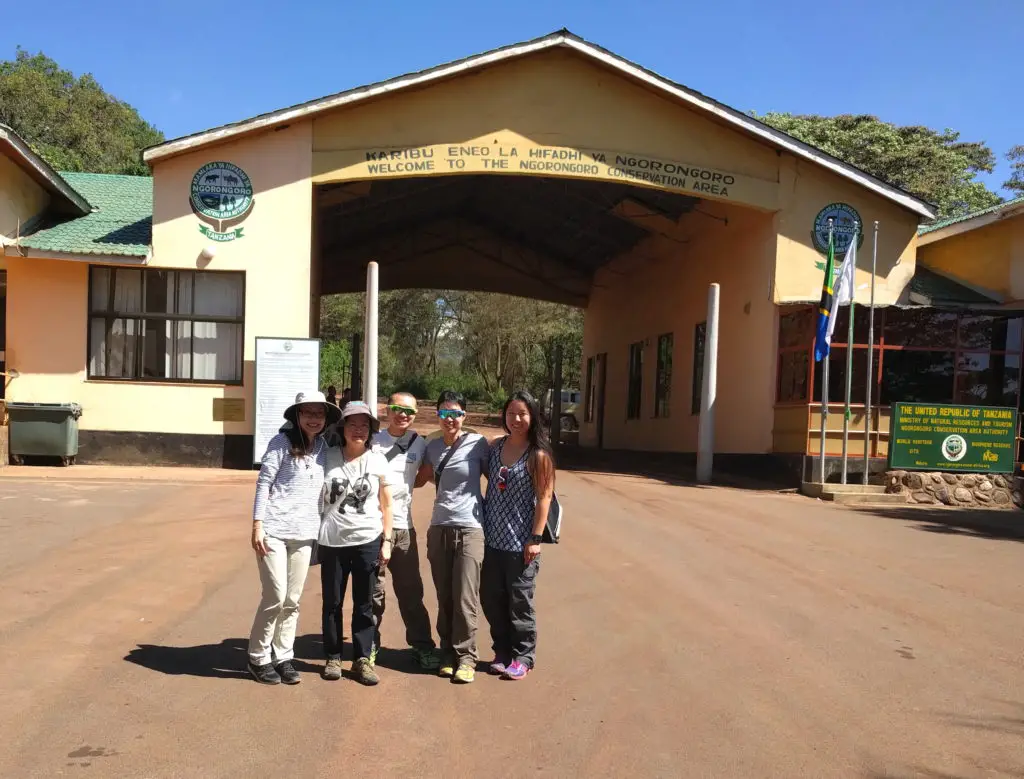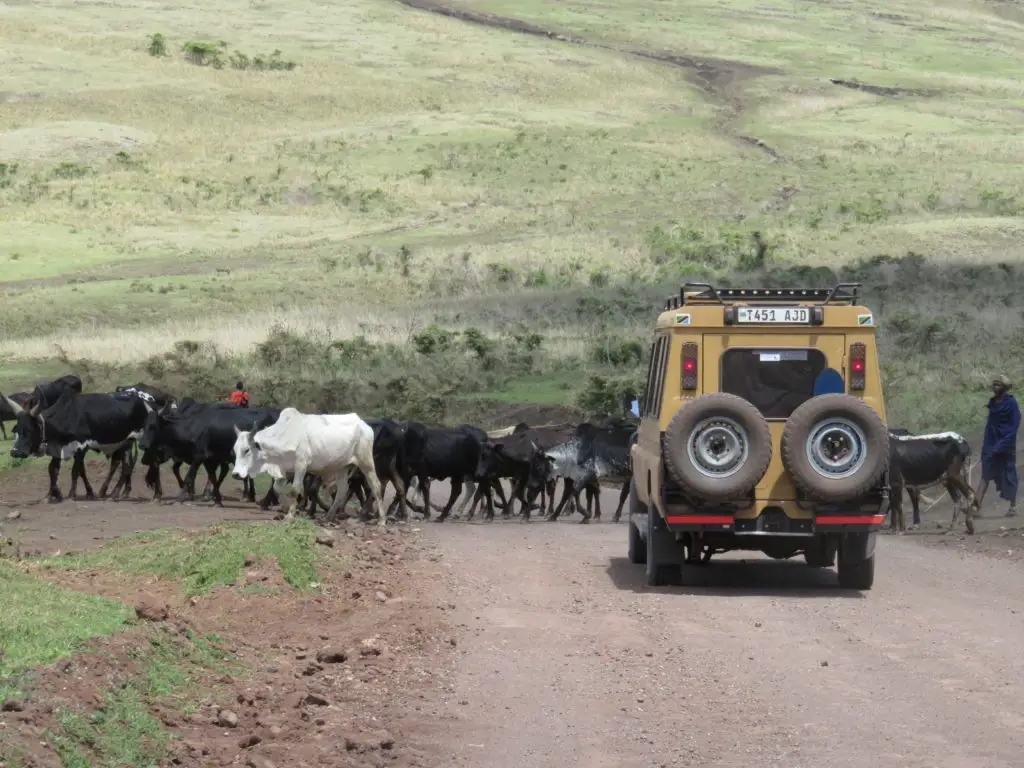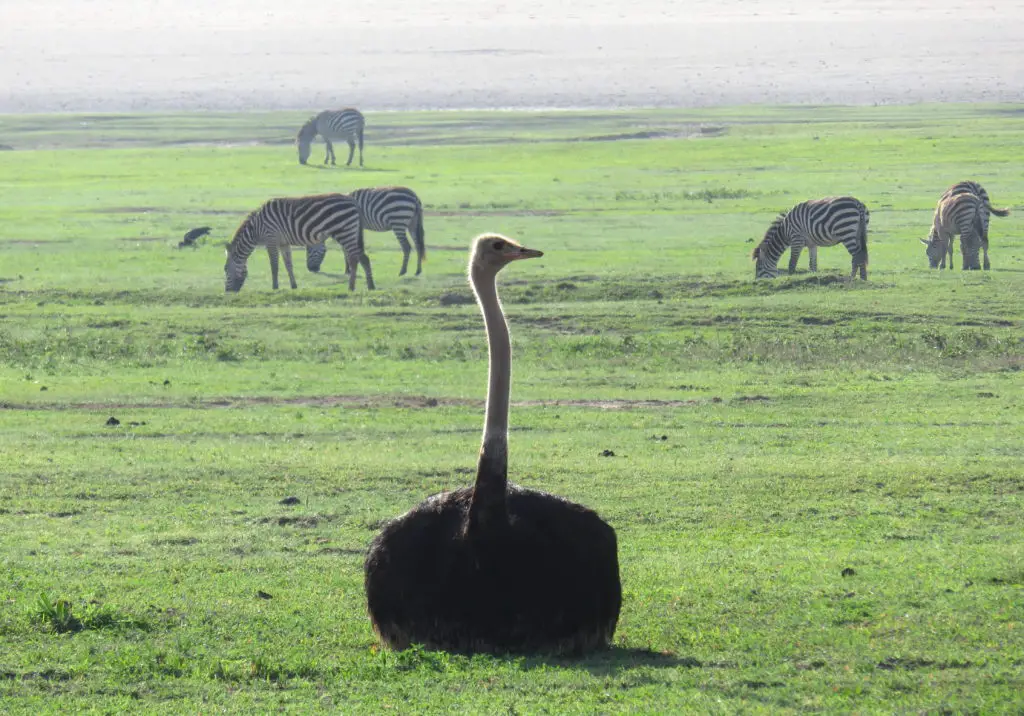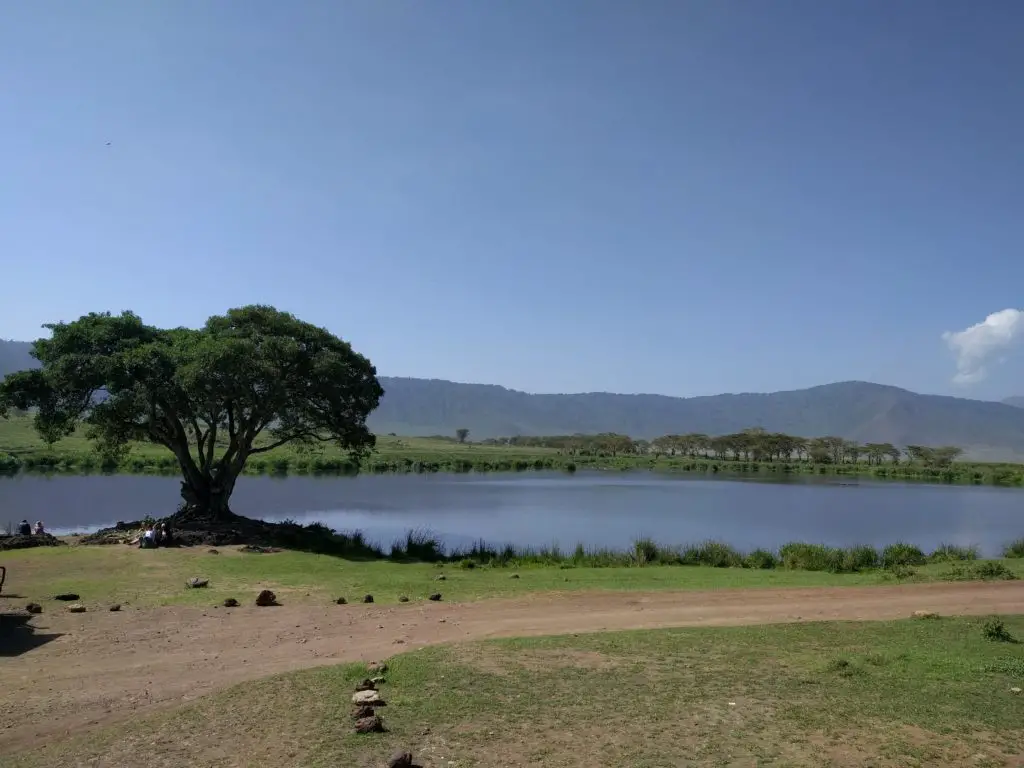 ---
Tarangire National Park
If your favorite animal is an elephant, then you must visit Tarangire National Park. Parades of elephants are everywhere! You'll also see many baobab trees (aka the "Tree of Life" at Animal Kingdom in Disney World) which elephants use to extract water from the bark during the dry season. The park is smaller, so it can easily be explored in one day.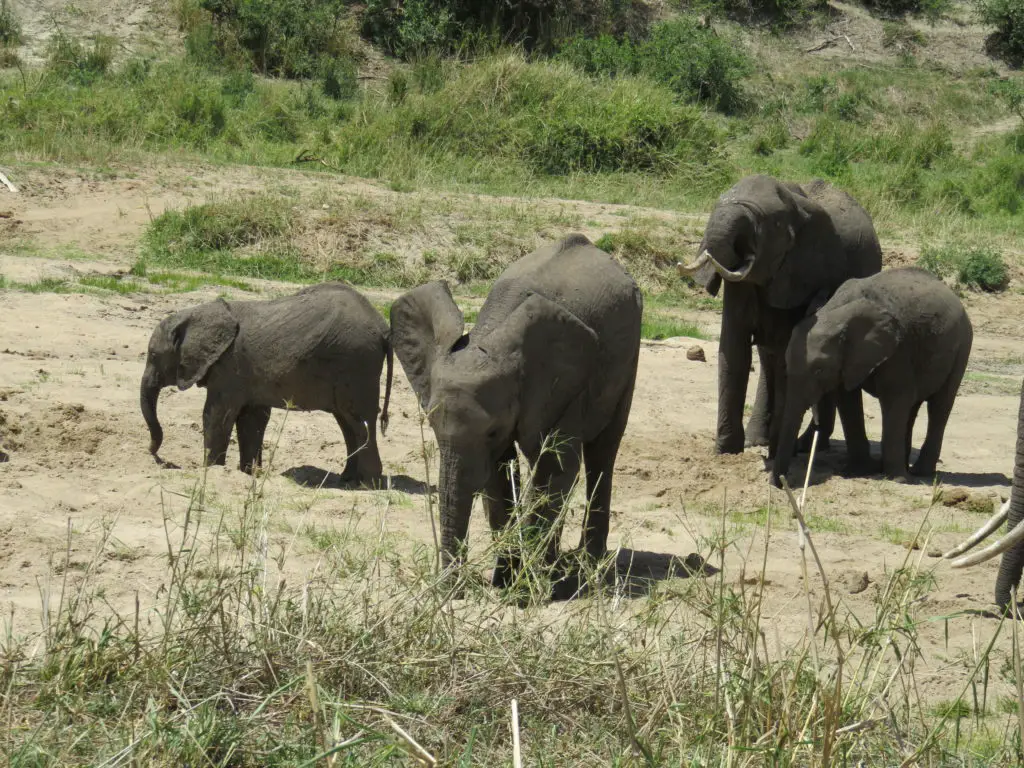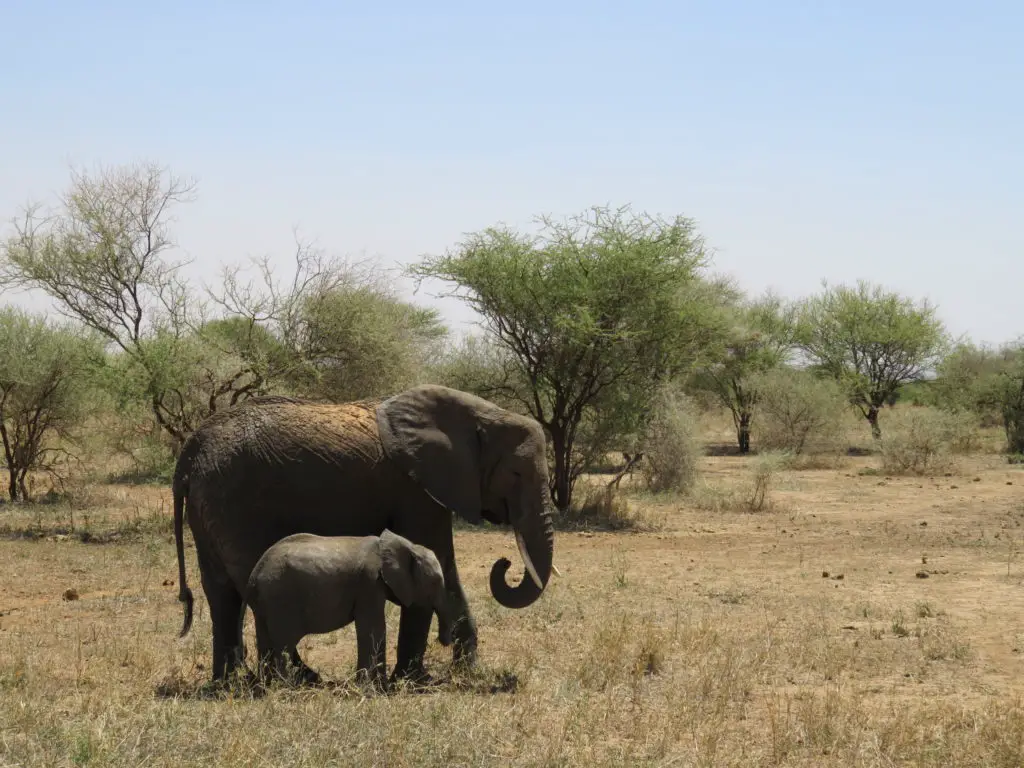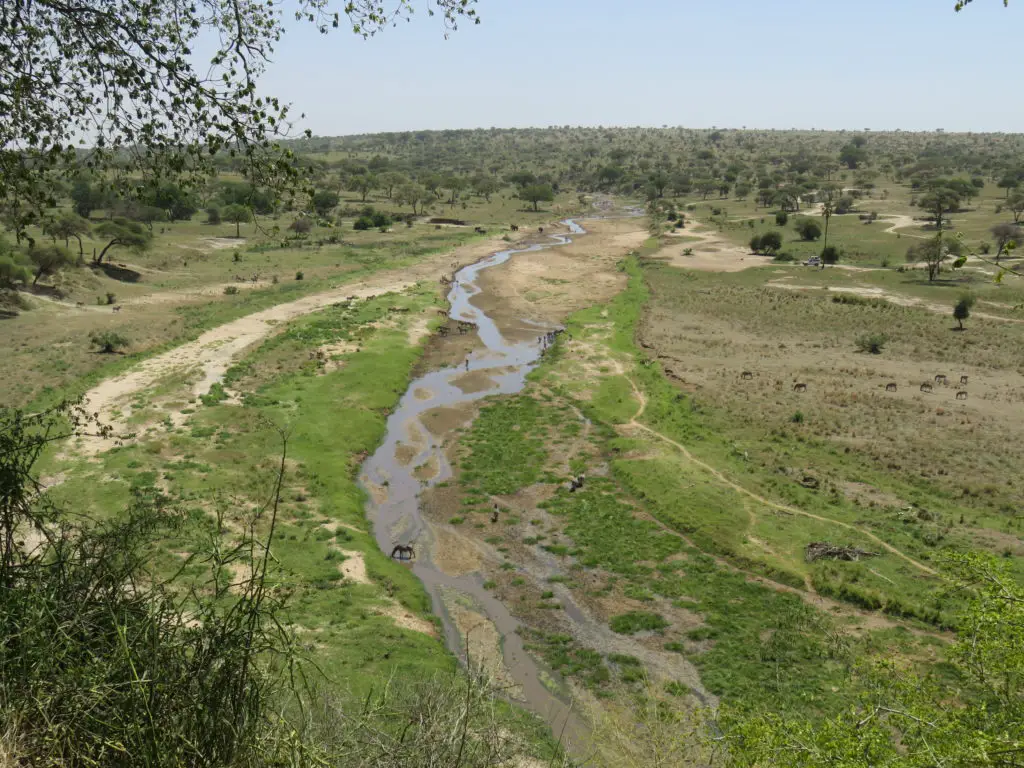 ---
Helpful Tips For Your Safari
Feel free to customize your accommodations with your tour operator. We scheduled 5 nights of camping and 1 night at the lodge. We planned our luxury lodge night in the middle of the safari to take a break from camping:

2 nights in a tented room (with a private bathroom) at Lilac Camp nearby Lake Manyara (Stayed 1 night when visiting Lake Manyara and 1 night before leaving to Tarangire National Park)

2 nights camping at the Nyani Camp at Serengeti

1 night in the Serengeti Sopa Lodge

1 night camping at Simba Camp in Ngorongoro Conservation Area

Wear any clothes that are comfortable. Animals won't be scared away with the bright colors.

Hiking boots are not necessary.

Prepare yourself to sit for many hours (or stand and view through the vehicles 

pop up top). You won't leave the vehicle during the safari except to use the restroom or visit a lunch area. If you wear a fitness tracking device (ie: Fitbit), you'll receive a lot of steps due to the bumpy ride.

Don't forget sunscreen and insect spray.

Have patience. Sometimes you see animals, sometimes you don't. One afternoon in Serengeti, we didn't see anything for 2-3 hours.
Have you been on a safari before? What is your favorite animal to see? Let us know in the comments!