It's strawberry picking season from January to March! If you're in Taiwan for an extended 2 week holiday and need a fun day trip, visit Miaoli to pick your own strawberries. Miaoli County is located in western Taiwan, and Dahu Township has numerous strawberry farms. It is one of the cutest cities that we've been to. The strawberry theme is everywhere, including the bus stop waiting area and souvenir shops. If you can't stop by a farm, there are plenty of kiosks on the side of the road selling the delicious berries and other produce.
Picking strawberries was one of the best experiences that we had during my visit to Taiwan a couple years ago. Justin was in town for a work trip and I scheduled a trip out to visit. My awesome manager allowed me the opportunity to work remotely in Taiwan. It was perfect timing as Justin's team scheduled the team-building activity where spouses could attend as well. 
After carpooling from Taichung to Miaoli, we visited one of the local farms and started the adventure. The farm was cleaner than expected. We thought dust and dirt would be everywhere since that is how we see farm lands in California, thus we wore hiking pants. It was amazing plants covered with a heavy plastic for the strawberry hang on the side. Plus, we saw vegetables grow randomly such as kohlrabi and lettuce at the end of the rows to maximize the soil use.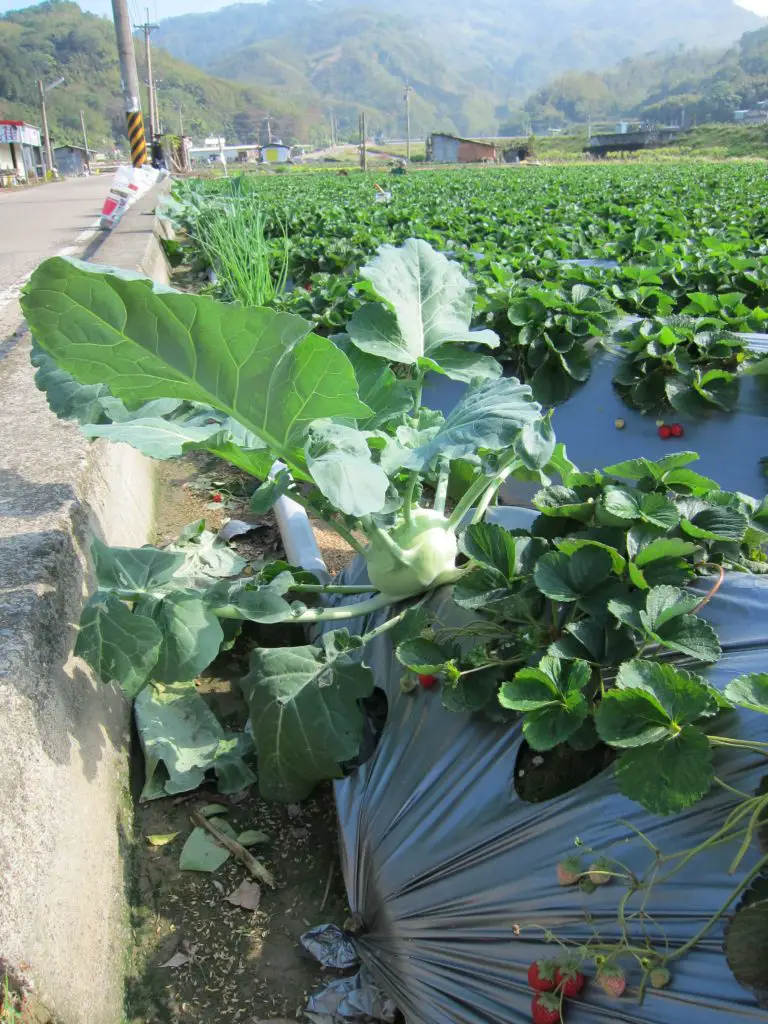 Harvesting strawberries was easy. Grab an empty basket and a pair of scissors, and then fill the basket. The total experience took an hour. In the beginning, we wanted the perfect berry with the size and color. Towards the end, we were less concerned about the quality and wanted more quantity. Isn't it funny how that always happens when you're pressed for time and have FOMO (Fear of Missing Out)?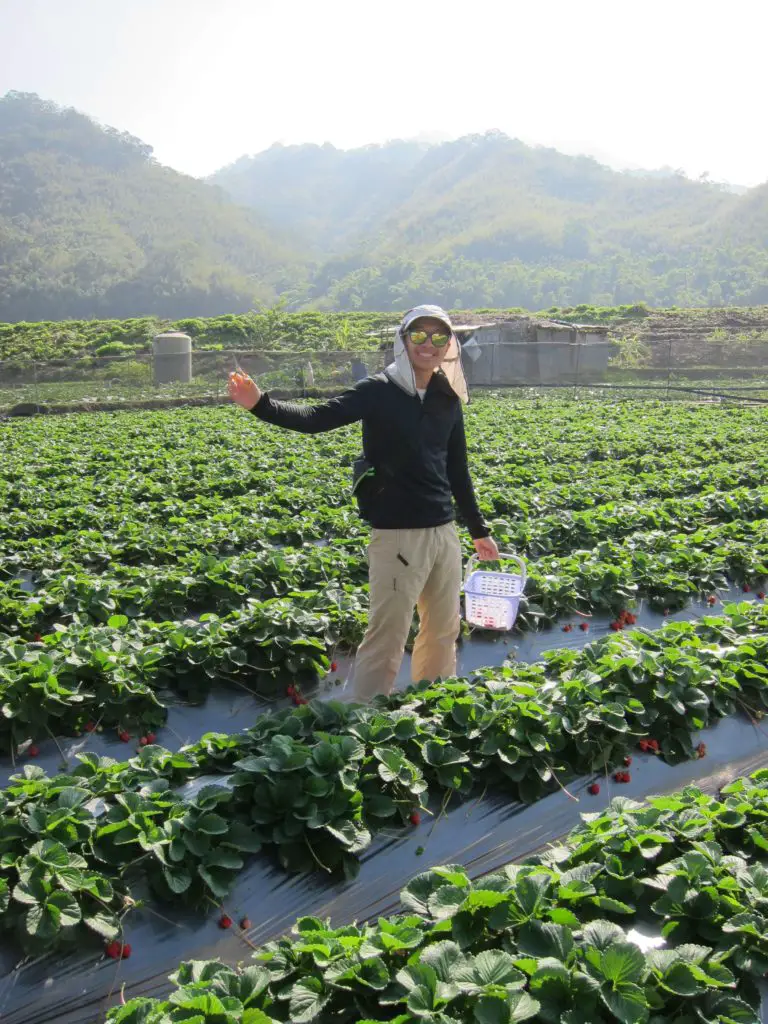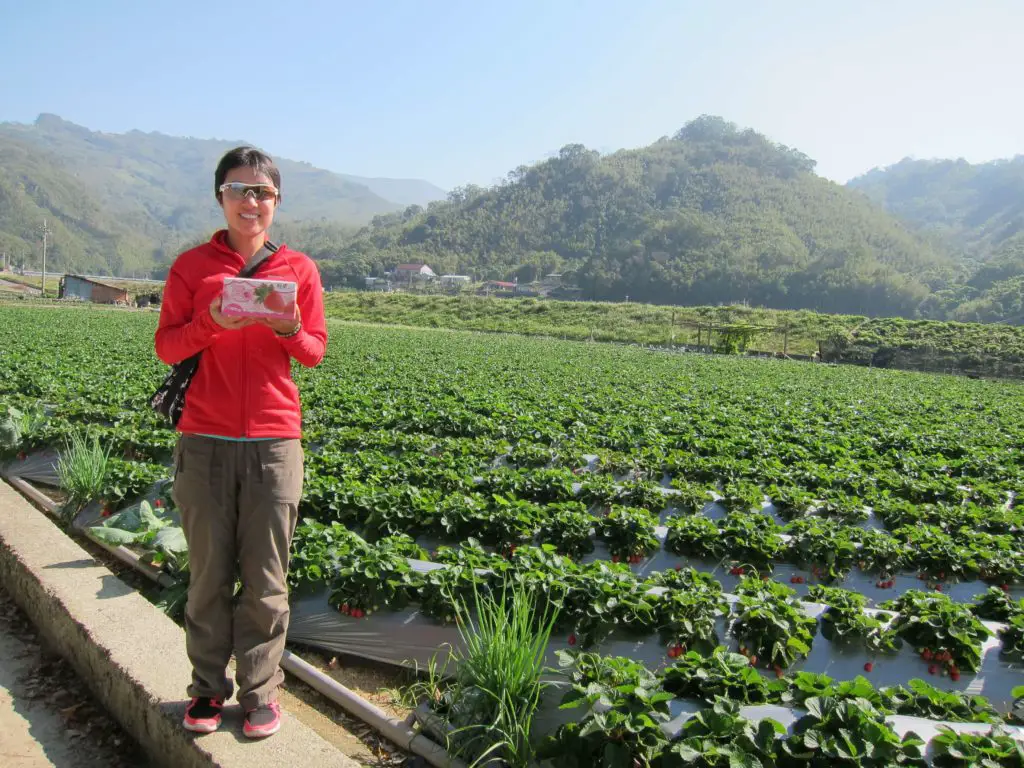 After picking the strawberries, we gave them to the cashier to box and pay. Each strawberry was delicately placed in the box. The box was around $10 USD. They were super sweet as they were in season and we devoured them in a couple days.
Does strawberry picking sound like your kind of adventure? What are your favorite fruits or vegetables to pick?
Pin post for later!