Valparaíso, Chile is a gritty city with hills (a great way to work the glutes and thigh muscles!), amazing street art, and stray dogs that poop everywhere. We loved every moment and couldn't get enough of this city!
After landing in Santiago and still bleary eyed from traveling over 12+ hours with three flight legs, we traveled directly to Valparaíso by bus. The 1.5-hour bus ride flew by quickly as we fell asleep through most of the ride in the comfy chairs. On arrival, we walked 30 minutes from the bus station to our Airbnb apartment where we stayed for two full days and had a side trip to Concón for sandboarding. (New to Airbnb? Sign up today and get $40 off your first reservation.) We didn't know how the microbus system worked and also wanted to save some money. Thank goodness for Google Project Fi which saved the day with Google Maps.
Check out how we spent 2 days in Valparaíso exploring this city. In addition, check out Dotted Globe's post on best things to do in Valparaíso for more inspiration.
(*Disclosure: We have affiliate links in this post. If you click on it and make a purchase, we receive a small commission. There is no cost to you. Appreciate the support.)
---
How to Spend 2 Days in Valparaiso
Battle the Hills
Don't forget your walking shoes as this is a walkable city. We walked around everywhere as all of the neighborhoods and cerros are up on hills. Taxis and buses are available as transportation.
Another fun alternative to get to the top (or bottom) of the hills is to take the funicular railways. It's a great way to see the city from a different viewpoint and take break from walking. The funiculars are old and makes screeching noises during ride. The process is to pay a small fee at the entrance, ride the funicular, and go on with your day. We took the Ascensor Concepción funicular and paid 300 CLP ($.50 USD) per person for a 30 second ride. We tried to go up the Ascensor Polanco, but it was closed.
Admire Street Art
The main reason to visit the city was to see the talented artists' street art. It's a photographers' paradise with the visually stimulating artwork. We spent hours wandering around as each area had their own charm. Below are the areas we visited:
Cerro Concepción and Alegre

– This area is cleaner, more touristy, and has nicer houses and upscale restaurants.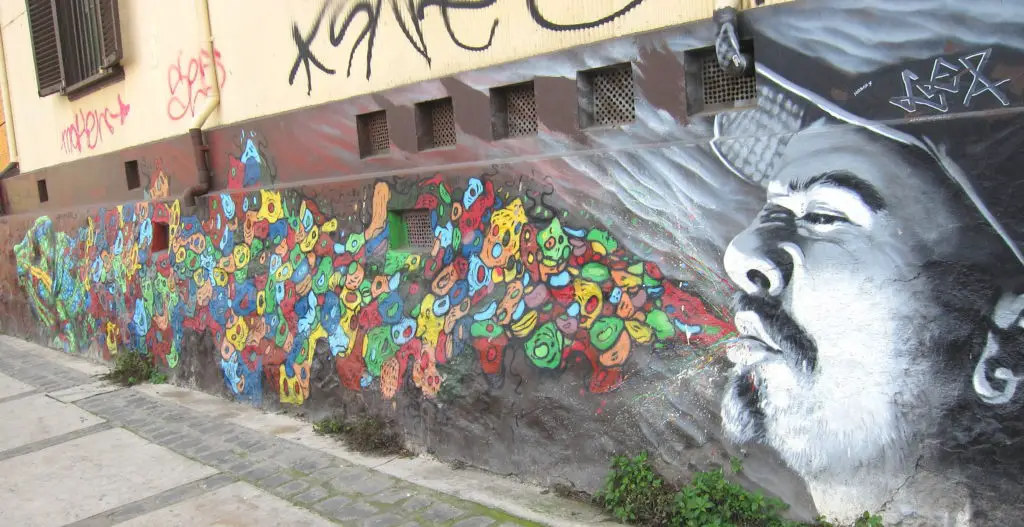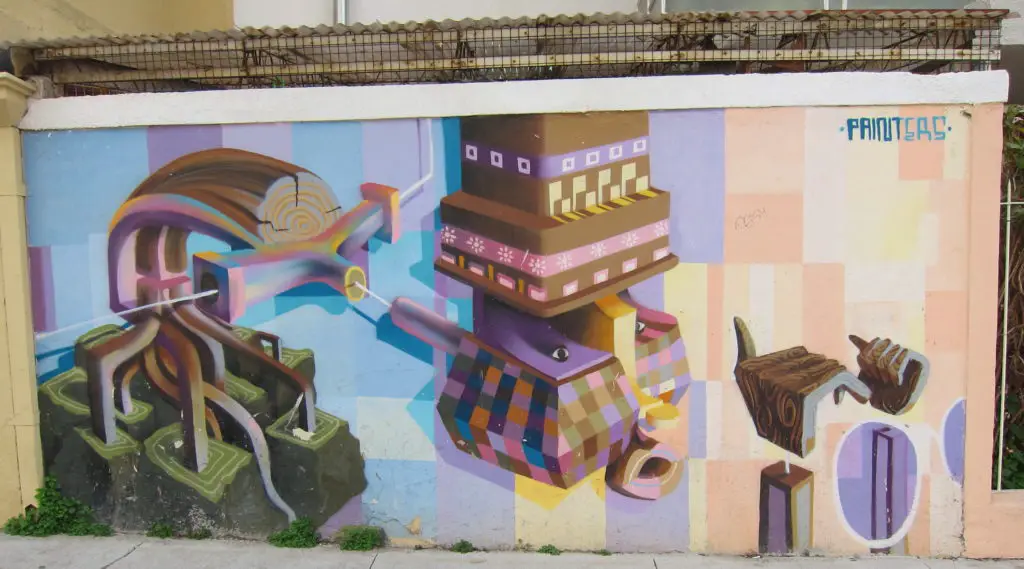 Bellavista

– You'll notice graffiti everywhere on the main entrance to the Bellavista area. The mosaic staircase brightens up the area. There is also a designated "outdoor museum" (Museo a Cielo Abierto) for more street art.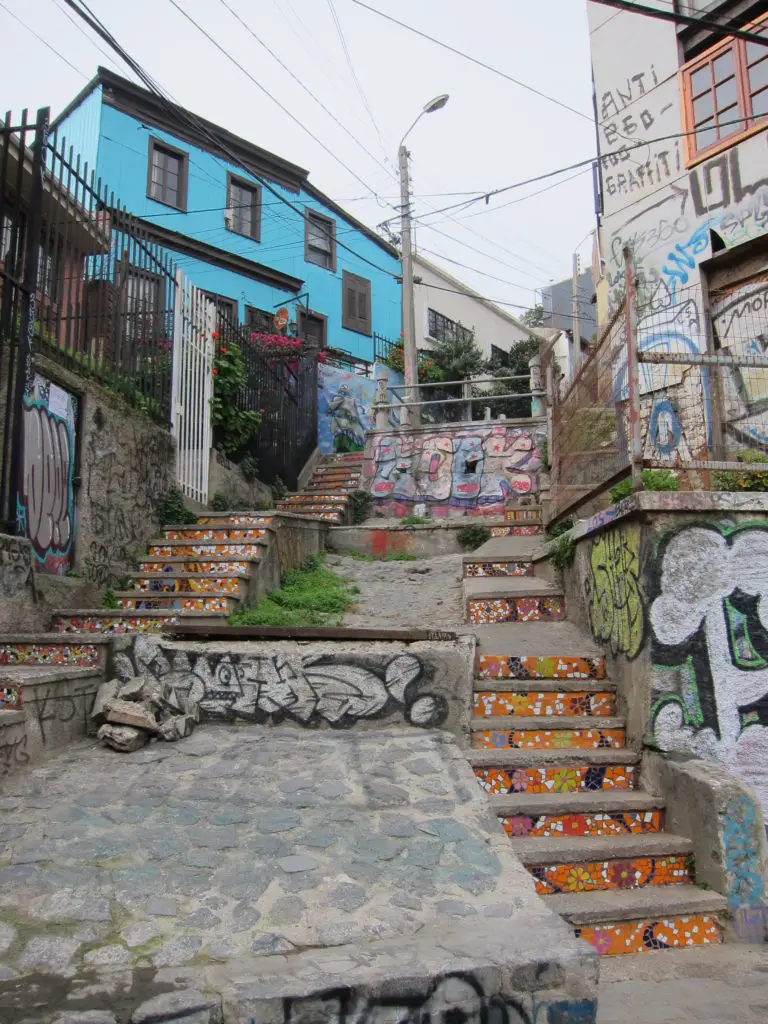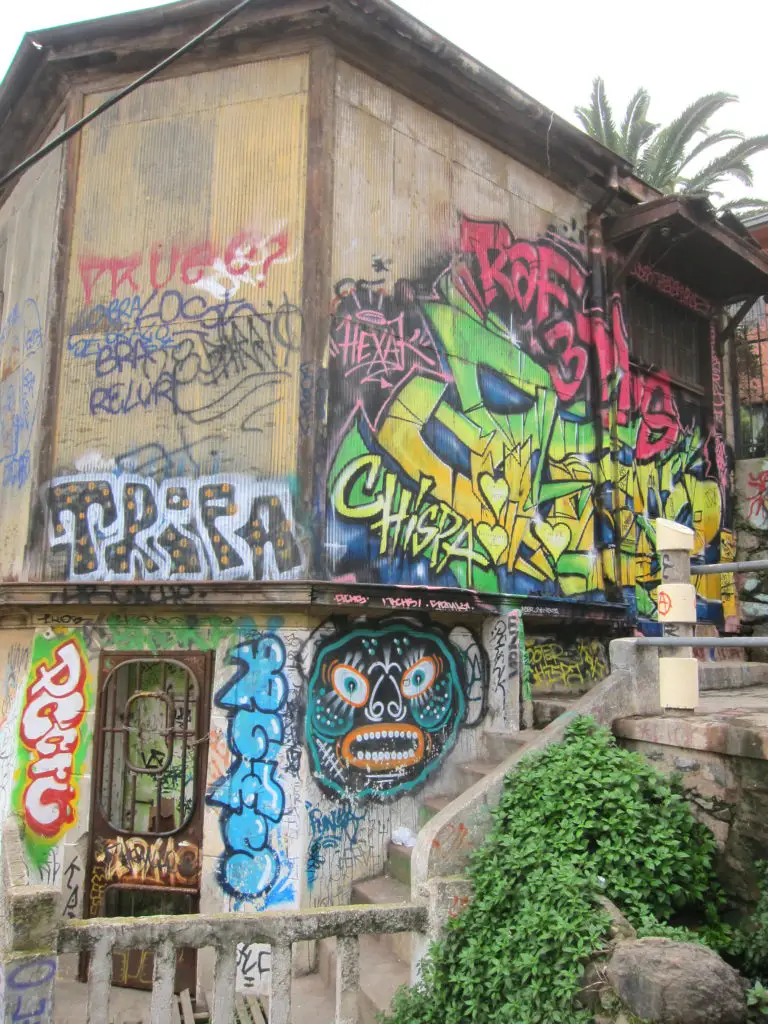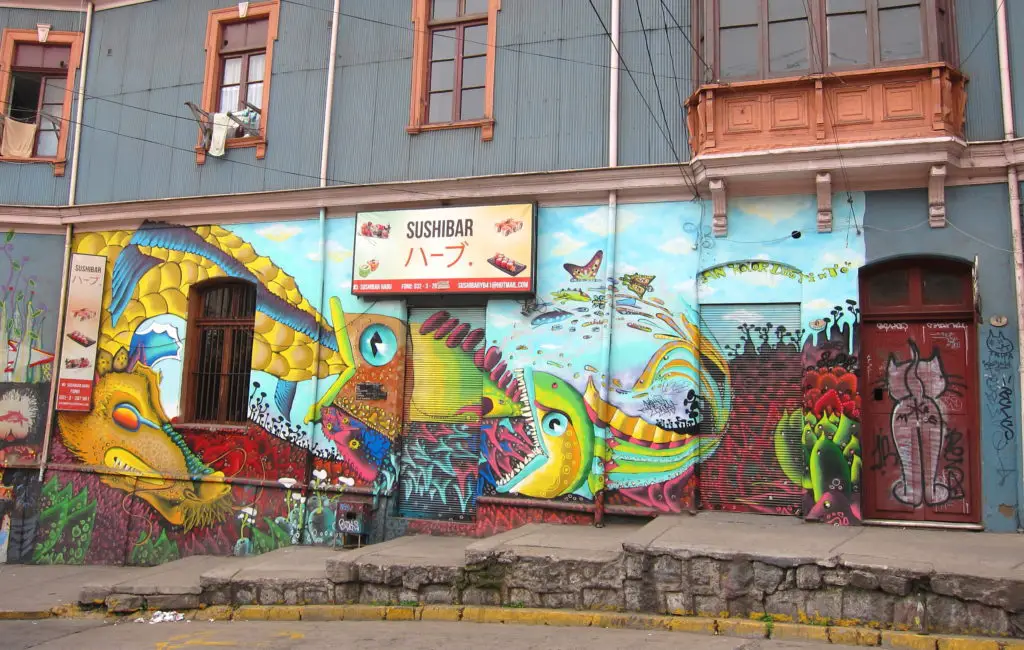 Polanco

– We walked 30+ minutes away from Bellavista to the Polanco neighborhood. In all of the guidebooks, it was noted that Polanco was known as  "sketchy" and to watch your belongings for theft. The street art were larger in scale as the walls were higher.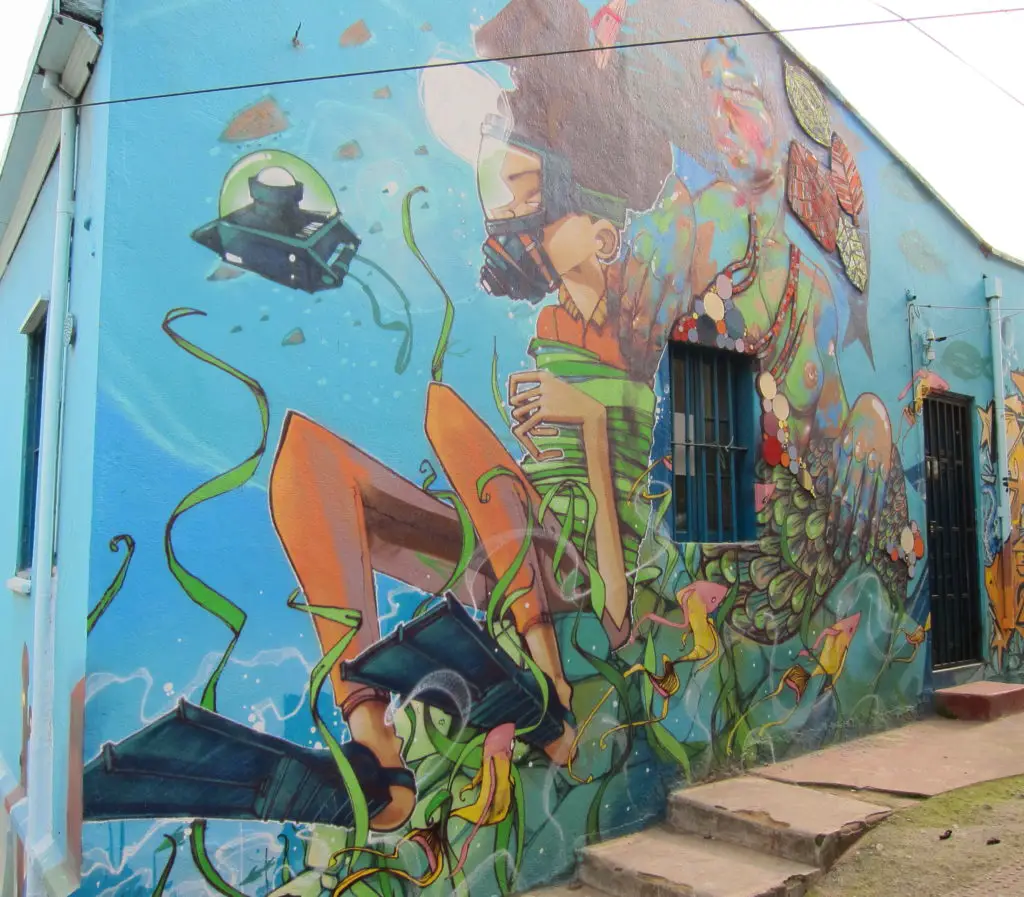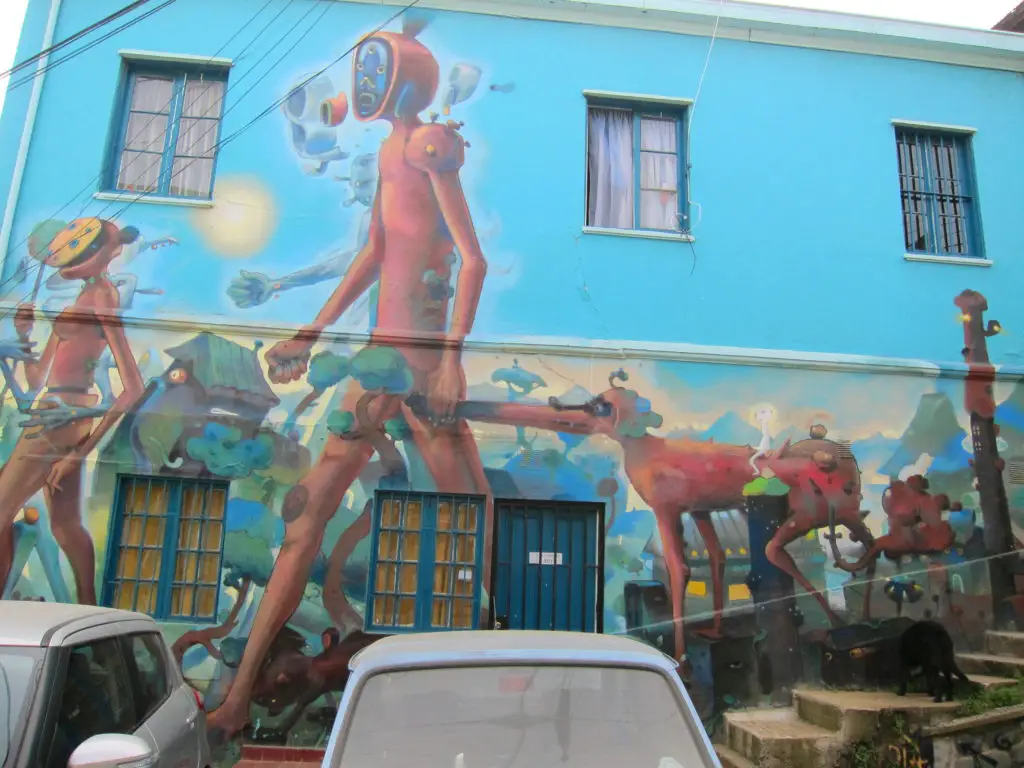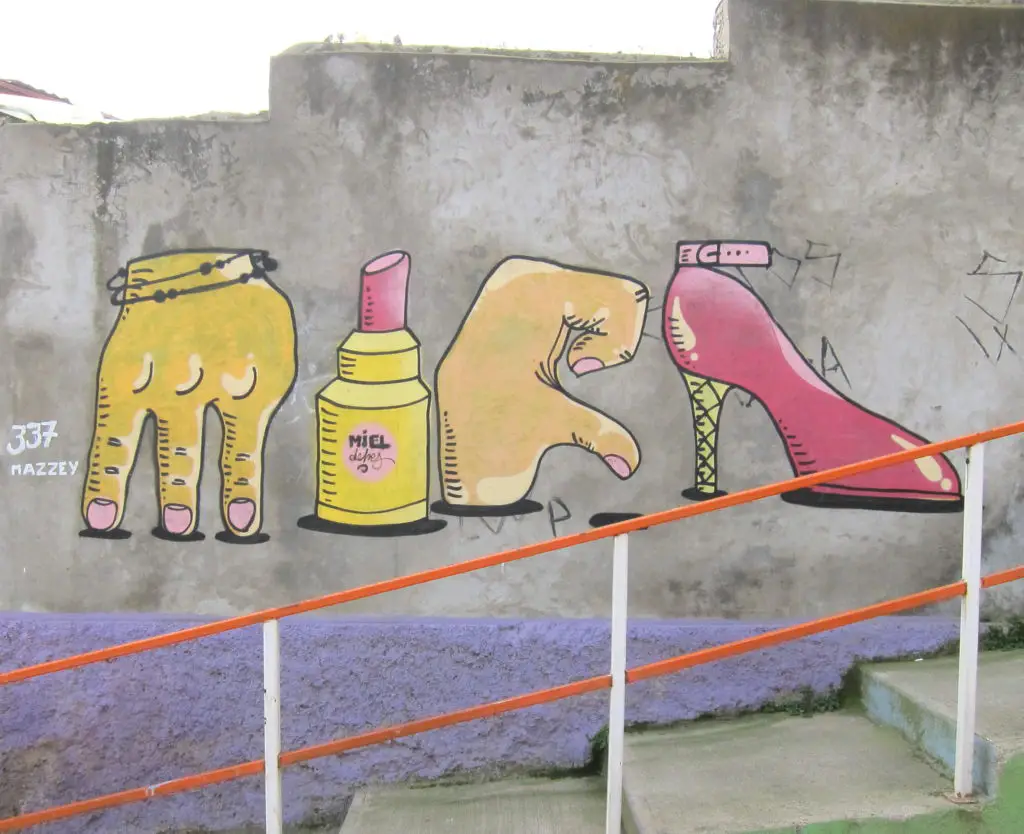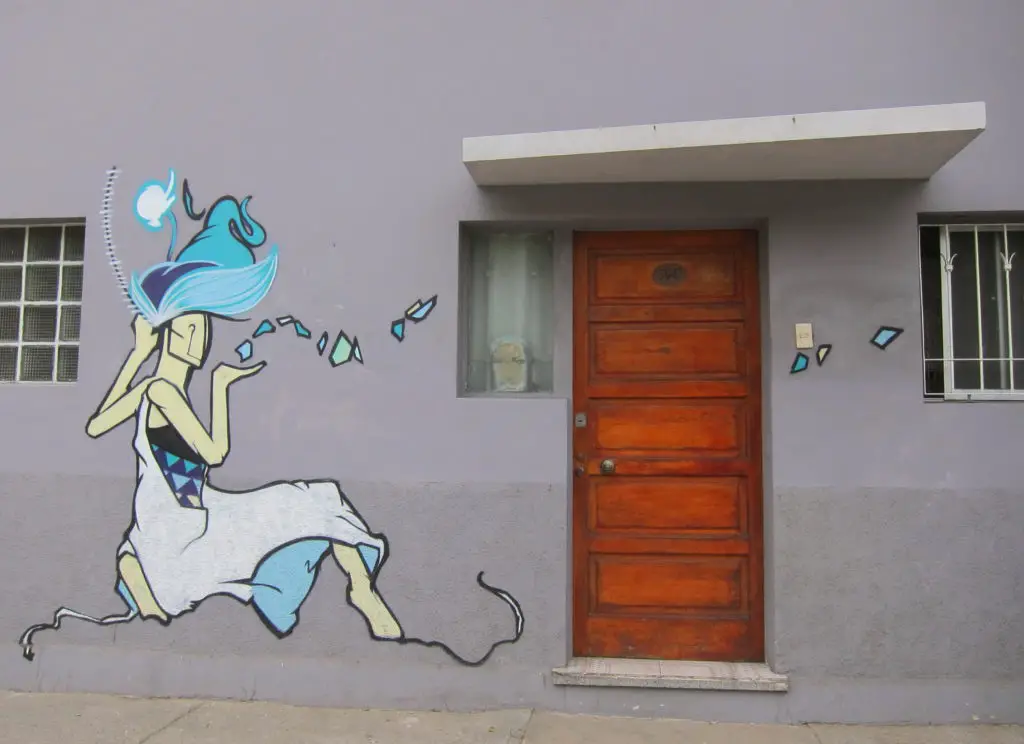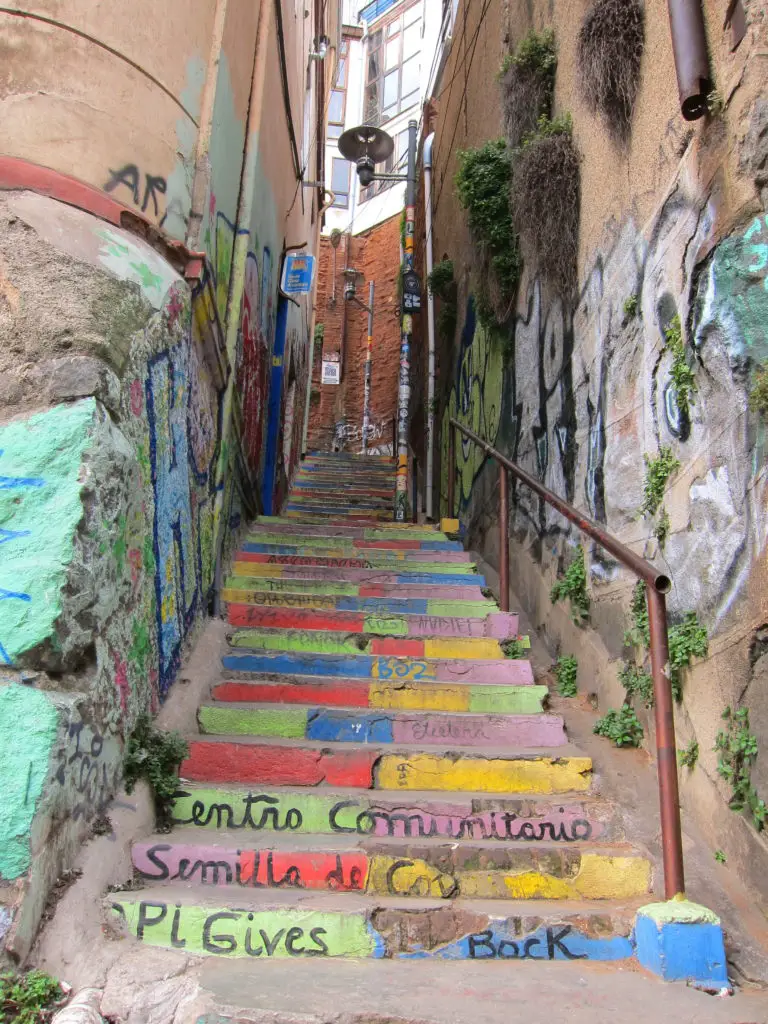 Watch Out for Stray Dogs Everywhere
Stray dogs were on every corner along the main streets! They usually did their own thing whether it was wandering or cuddling with other buddies to stay warm. Watch where you step and cautiously avoid the doggy poop minefield.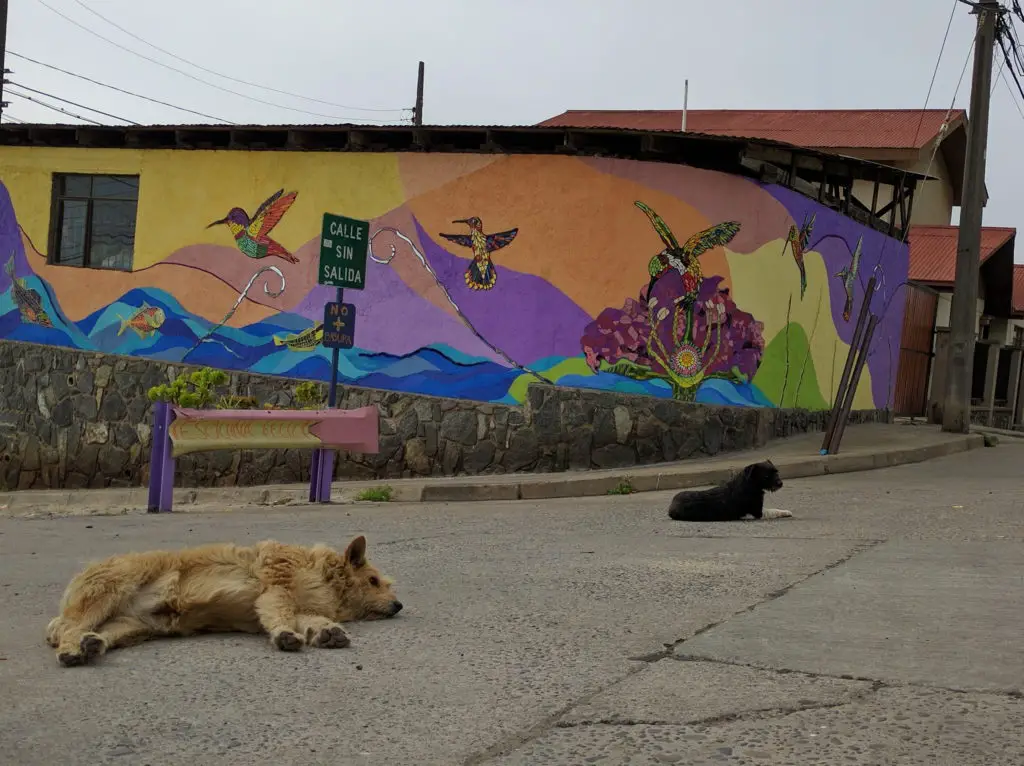 Visit the Cemetery
Our Airbnb host suggested visiting the cemetery as it was unique to see. The cemetery was less than a 10-minute walk from our apartment. We arrived 10 minutes before closing and explored the area. Many of the tombstones were raised and had multiple family members listed on the headstone similar to New Orleans. It was good to browse around.
General Tips to Valparaíso
Travel From Santiago to Valparaíso

From the Santiago airport, we went straight to the outside bus area for Pullman or Turbus bus. No reserved seating available. We took Turbus to arrive at Alameda Terminal bus station. Cost: 1700 CLP ($2.65 USD) per person

From Alameda Terminal bus station, we paid for another leg to Valparaíso with reserved seating. Ride was 1.5 hours long. Cost: 2700 CLP ($4.10 USD) per person. Credit card accepted for payment.

Although Chile is one of the safest countries in South America to visit, watch out for your belongings and surroundings. Stay smart and do not flash cash or fancy jewelry. We had some looks from locals when we used our GoPro to take photos in a questionable area.

Do some day trips to Viña del Mar or Concón. 

Free walking tours are available in Valparaíso which start at Plaza Sotomayor. We planned to do the tour but went to the major sites in the morning. We saw a large group when we passed by the area.
Is this a type of place that you would like to visit? Where are other places that you recommend to see street art?