With just 5 days in New Zealand, we decided to spend our time in North Island and Auckland was our main travel hub. We only had one day in Auckland! 
Auckland exemplifies the city life with the downtown high rises, numerous neighborhoods, chic restaurants, and boutique stores, fast pace environment, and friendly New Zealanders/Kiwis. Yet, it's one of the coolest cities that we visited and has awesome outdoor activities for all ages.
You can easily spend 3 to 4 days here to soak in the various charms of the city and take ferry rides to neighboring areas and departing from the waterfront, such as Devonport or Waiheke Island (we want to go hiking here next time!) Or, consider going on these five day trips from Auckland.
Since we only had one day to explore, we took advantage of the time. Here is our one day Auckland itinerary with tips on where to go, places to eat, and how to get around Auckland.
---
How to Spend One Day in Auckland
Hike Mount Eden
The day started out beautifully with clear blue skies and wispy clouds. Our Airbnb accommodation was located in the Mount Eden neighborhood, so it made sense to hike Mount Eden (also known as Maungawhau). As one of the top hikes to do in New Zealand, it's an inactive volcanic crater in the area and also the highest volcano in Auckland with the summit 196 meters (643 feet).
Getting to Mount Eden was easy as we had a rental car (more information about the rental car is below). We drove along Mount Eden Road and parked along Batger Road. Other entrances are at Clive Road, Glenfell Place, Hillside Crescent, Rautangi Road, and Owens Road. More information about other transportation options is here.
The hiking path was really easy. From the Batger Road entrance, it was a short 15-minute walk along the dirt path. There were small inclines, but nothing drastic. Hiking boots are not needed as the dirt is nicely packed.
You'll be rewarded with luscious greenery everywhere and a massive crater that is 50 meters (164 feet) deep. Plus, there are amazing views of the city and the waters from any vista points in the area. The walking path itself on the summit is a small loop. You can also visit the Eden Gardens off of Omana Avenue if you want to learn and see more plants.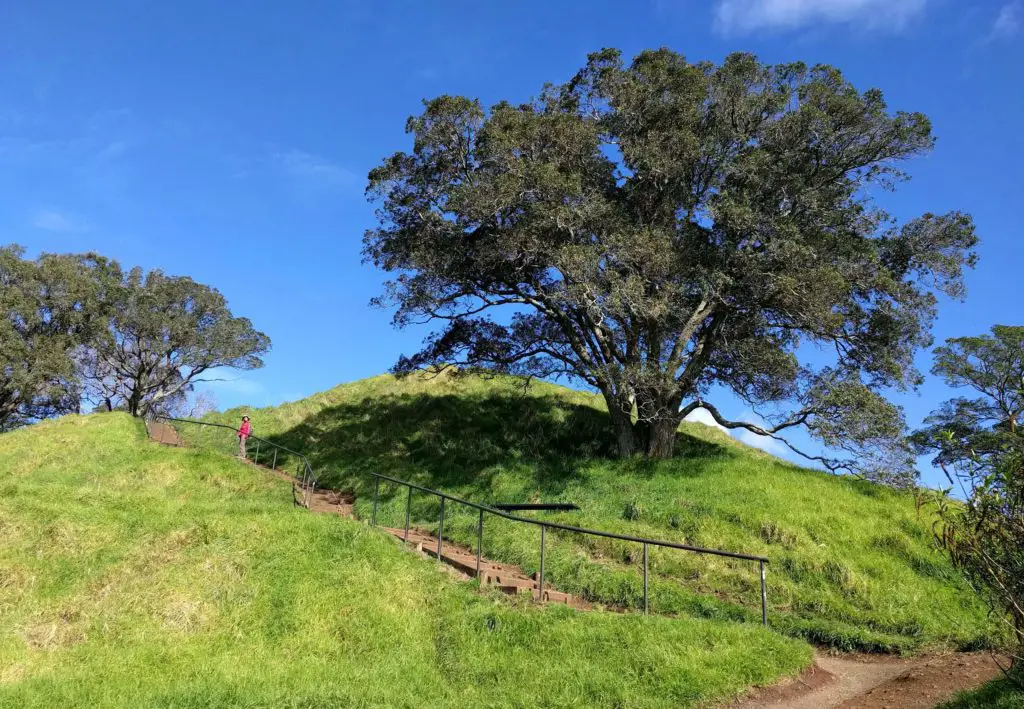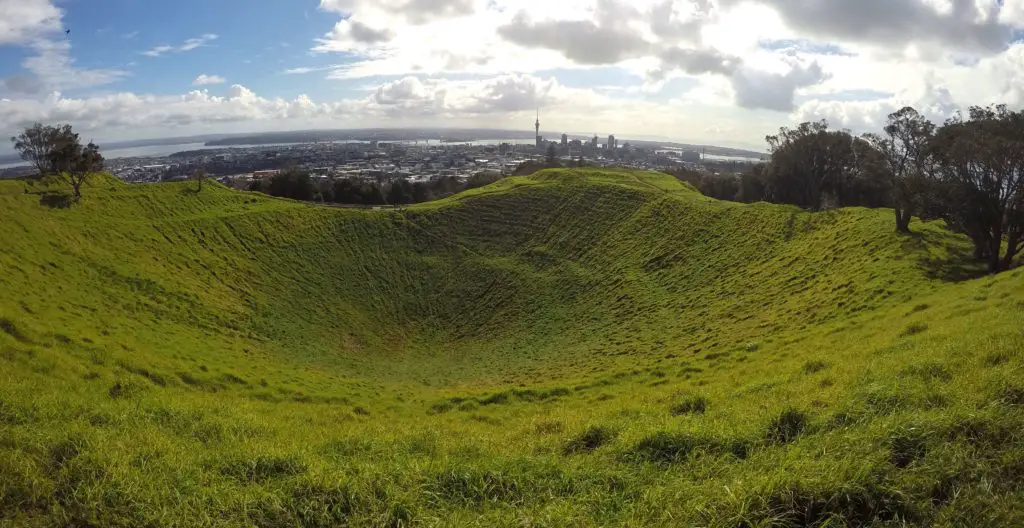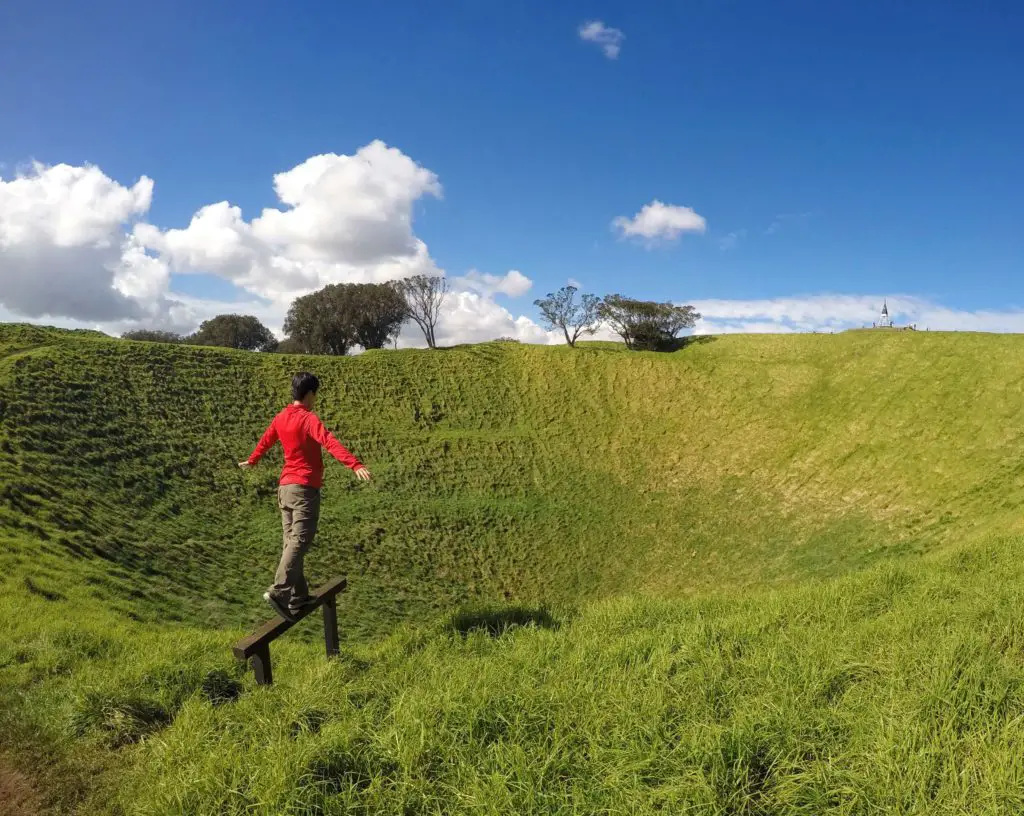 Explore The Waterfront
We headed straight to the Central Business District to explore the waterfront. One of the best places to park your car for a reasonable price and also proximity to the waterfront is at the Downtown Carpark Parking Lot off of Customs. Cost was $12 NZD ($8.80 USD) for 3 hours.
The first stop was at the Ferry Building and Princes Wharf which were pretty quiet and uninteresting during our afternoon stroll.
Visit Wynard Quarter and Silo Park
One of the best places to visit is Wynard Quarter. It's currently getting developed with new hotels, theater, apartment buildings, restaurants, outdoor events, and more. We loved the decor of the area with converted shipping containers as an outdoor library, boutique stores, and even restrooms. If you need a break, rest on the giant wooden lawn chairs and even giant plastic chairs which is next to the library. There are awesome views of the harbor and the waterfront.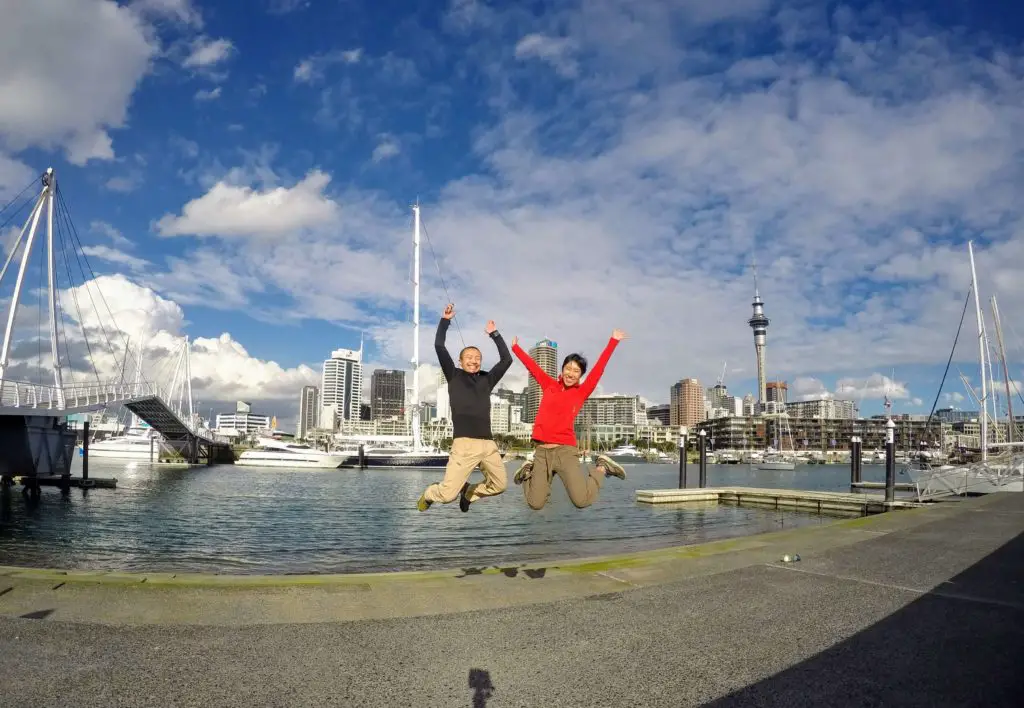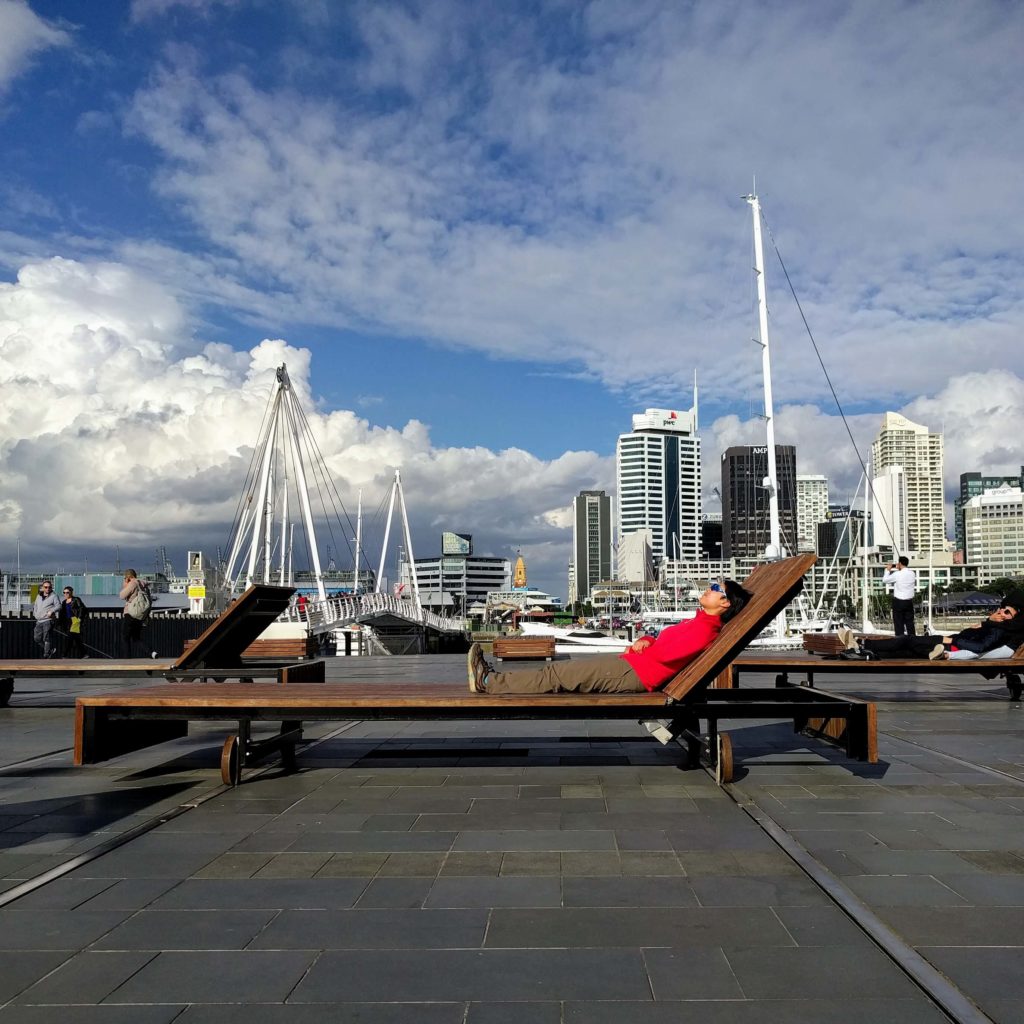 Nearby the Wynard Quarter is the Fish Market, off of Jellicoe Street. The Fish Market had one store open as most was closed due to renovations. It was fun to browse around and see the various fish available for sale. Plus, the fish sellers were super nice and inviting and said to take as many photos as we'd like.
Definitely stop by Silo Park which is within the same walking path as Wynard Quarter. It's an area to relax with seating areas, a playground, a huge grassy area, and views of the waters. The main purpose is to see the huge silos in the area or even take a walk along the walking bridge/beam.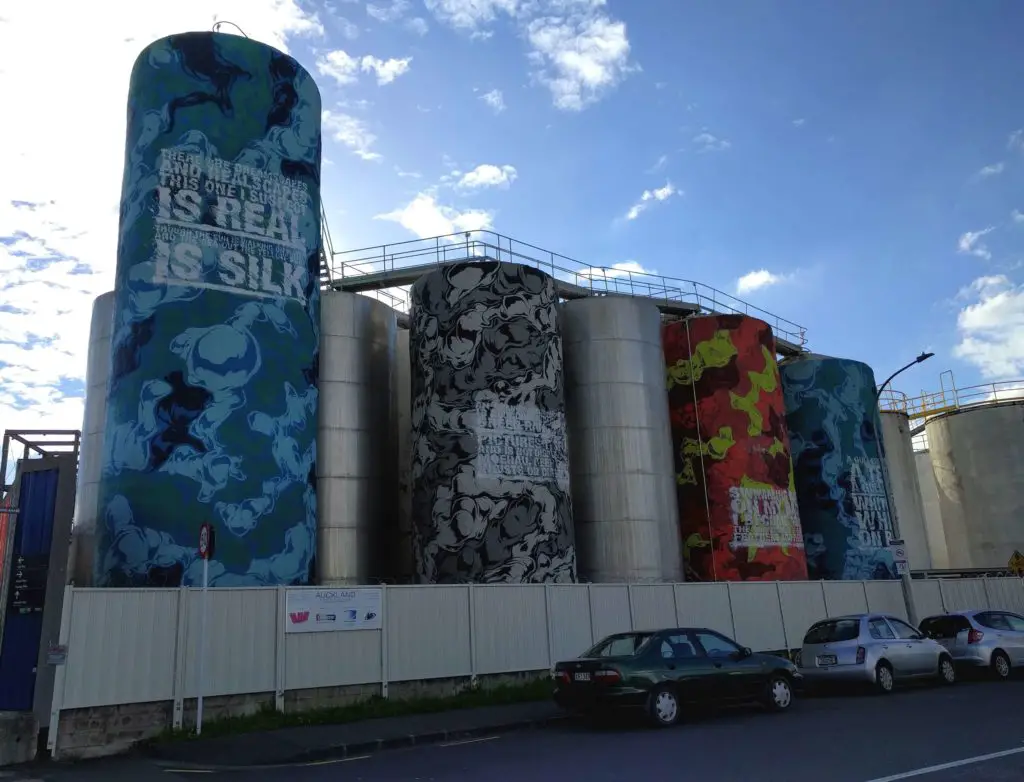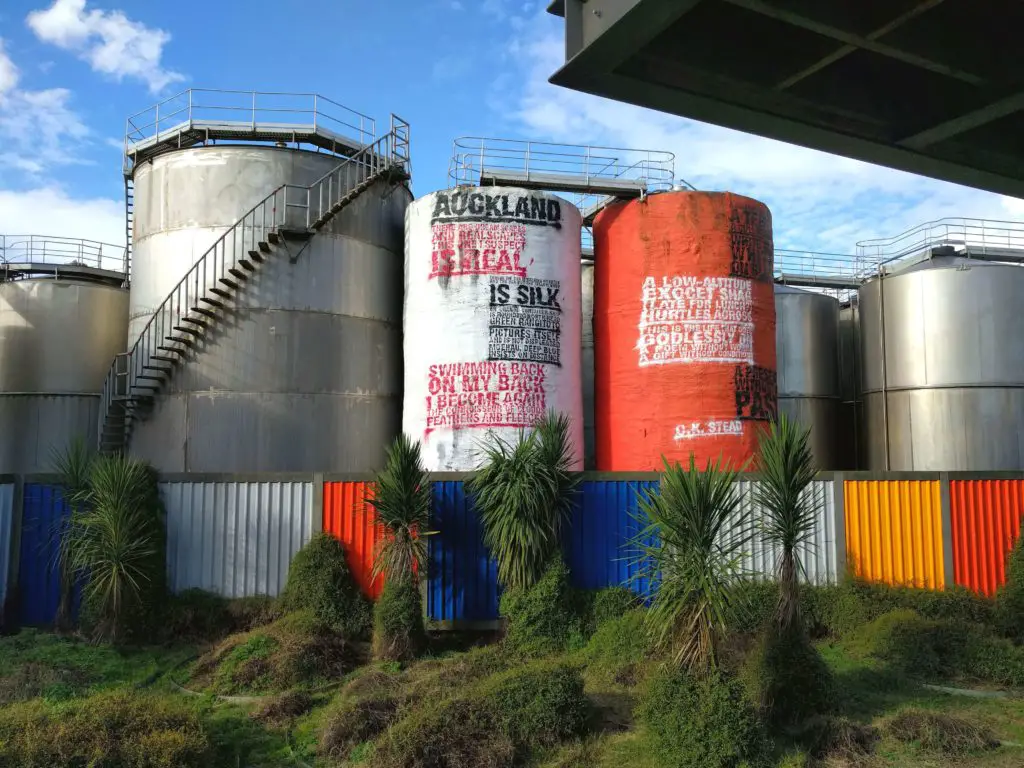 See Yachts at Heritage Landing
At the end of the Silo Park is an area called Heritage Landing. There are over 300 classic yachts and boats floating in the water. All are in the restoration process with the partnership from Waterfront Auckland and Classic Yacht Association of New Zealand.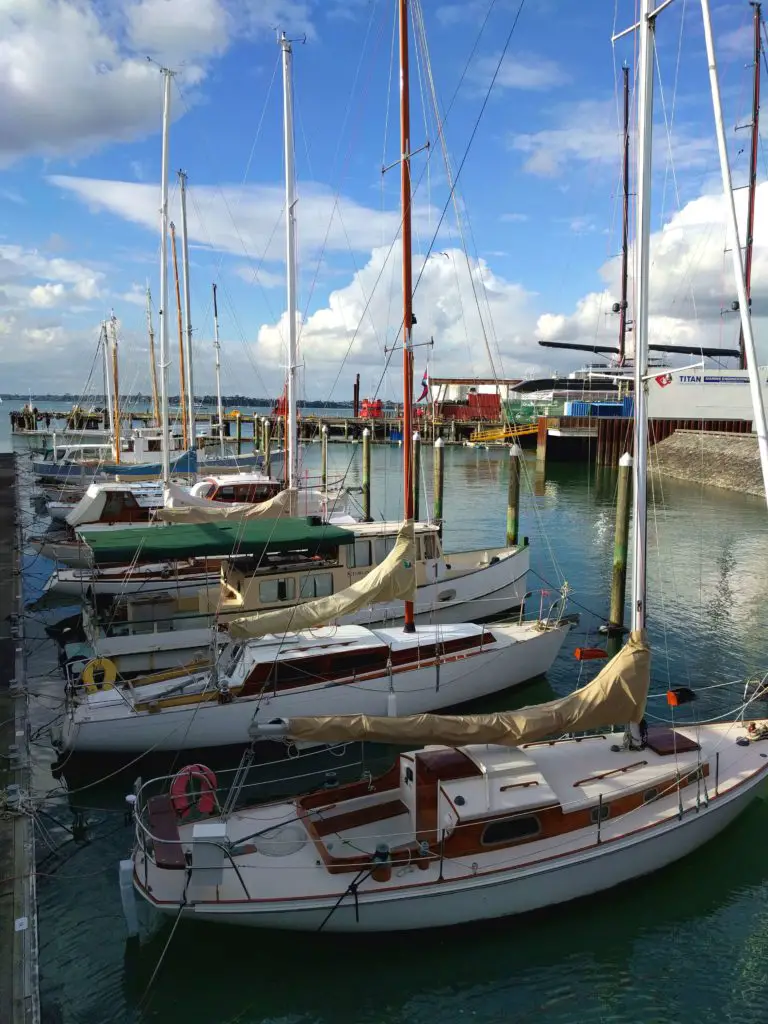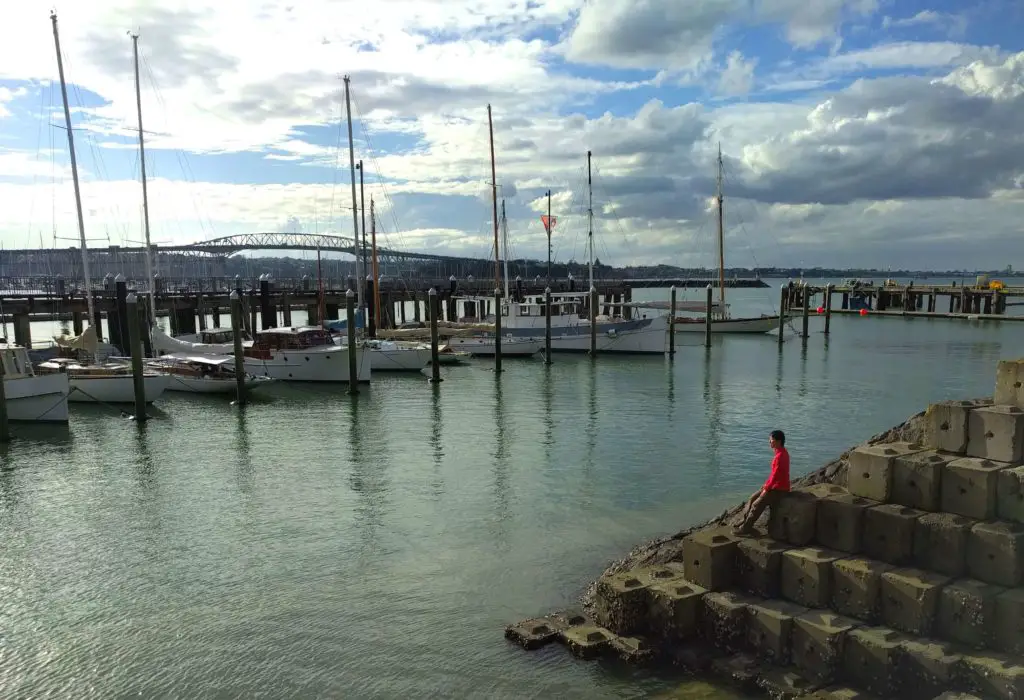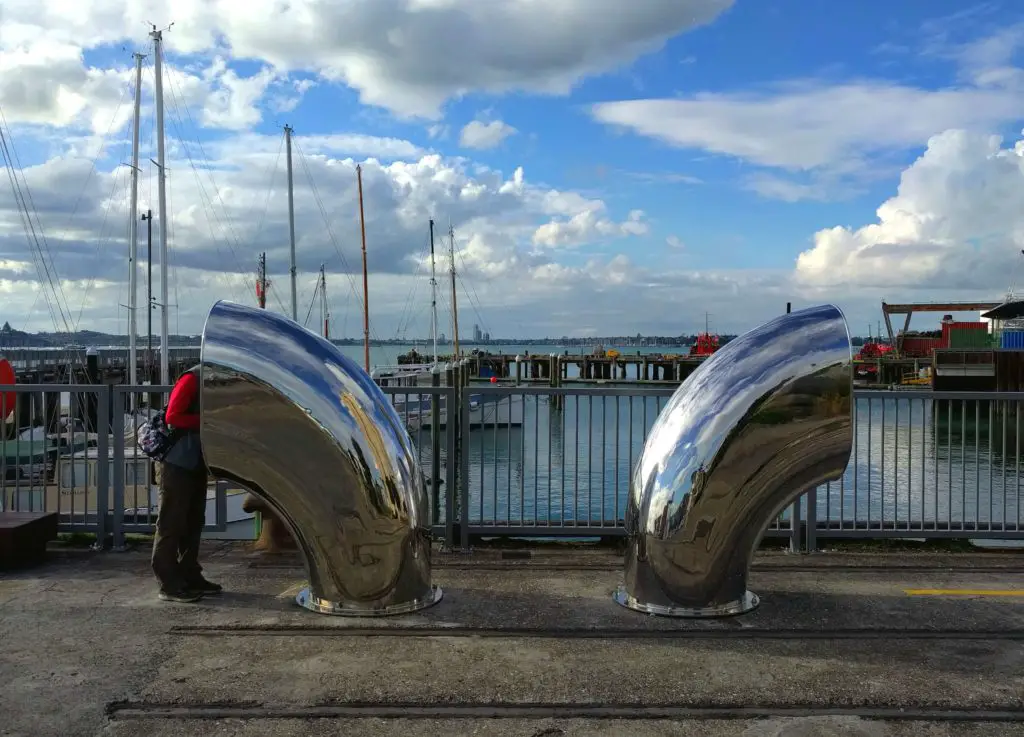 ---
What to Eat in Auckland
Food is expensive in New Zealand especially after the exchange rate to US Dollars, yet the food is delicious!
Auckland has some incredible restaurants to try and has plenty of diverse food options. We were surprised at the number of Chinese, Japanese, burgers, tapas, Mexican, pizza, or cuisines available here. Japanese food is one of our favorite cuisines and we were thankful to see the fresh sashimi and sushi options everywhere.
If you're on a budget, there are plenty of cheap eats to enjoy in this city. 
Since we had limited time, we tried a few places in the Mount Eden and Onehunga areas. These areas are great if you want a more casual ambiance versus in the downtown area. We ate at Zool Zool Ramen and Bar for ramen or "zoolmen" noodles which were actually really good and also got our seafood fix at Onehunga Cafe.
---
How to Get Around Auckland and New Zealand
We debated how to get around in New Zealand whether to use the local buses or get a rental car. To have more control over our schedule and potentially cheaper costs for two people, we opted for the rental car.
We used Go Rentals and highly recommend the company. It's considered one of the more budget-friendly rental car companies versus Alamo and Hertz. Booking the car online was easy and everything was communicated via email for the after-hours car pick-up at Auckland Airport and also returning the car. The special was $24 NZD / $18 USD per day (total of $90 USD) for an automatic Toyota Corolla which was 4-6 years old.
Don't forget to check whether you need a special driver's license to drive in New Zealand. If you have a driver's license in English, you can drive for up to one year. If not, get an International Driver's License that is issued in English or have your license translated to English.
As with the rental car, we didn't use the rental collision coverage as we would have been covered for any damages on our Chase Sapphire Reserve credit card benefits. The car already had several dings and the hubcaps were zip-tied to the wheel. It also wasn't plastered with rental car logos, unlike Jucy cars. Just a pink license plate cover. We used Go Rentals again during our 1 week road trip in South Island, New Zealand.
To prepare for the trip, we took the free New Zealand online driving test a few times and reviewed the rules.  
Driving was different as we're used to the left side driver seat in the U.S. Justin did an awesome job driving considering that it was his first time driving on the other side of the road. As the car windshield wiper and signal lever are switched, we wiped the windshield at least 5 times an hour thinking that it was the turn signal. In the end, the drive went well as we didn't get into any trouble with the car and reached all of our destinations!
---
We had a fabulous time in Auckland, New Zealand, and wouldn't hesitate to go back again. Our one day in Auckland was too short. Check out our other adventures in New Zealand: Explore Hobbiton Movie Set, 2 Days in Rotorua, and Caves in New Zealand.
What are your favorite places to visit in Auckland? Let us know in the comments below.
Save this post to your New Zealand Pinterest board!